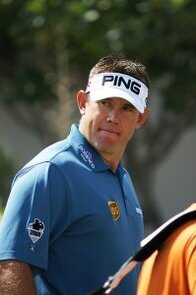 Best Golfers Without A Major
By
mustang6560
on 12/28/10
Every December we embark on the yearly tradition of filling golf news space with any top 10 list an editor can dream up. Here's an oldie but a goodie. The top 10 active golfers without a major. Obviously number 1 on the list is Lee Westwood. Being the current world's #1 golfer kind of require inclusion. A lot of the usual suspects make the list though I have some beef with Golf.com's predictions. Of the 10 golfers they name- they think 9 of them will eventually win a major. I'd love to come back in 10 years (/I won't) and see how it panned out. While I agree looking at each of these guys individually there are arguments to think they would- the law of averages and the limited number of majors says there is no way that will happen. Go out on a limb! Be bold. Predict that Luke Donald will never get it done. Say Adam Scott is a bust!
For the record- I'd call "No" on both of those players for sure. I know they have plenty of time left- but I just don't see it happening.
Golf.com - Full Story
photo source
[ comments ]

JP Harrison says:
Having read the article, the guy that wrote it must have a butt full of splinters. Getting off the fence, I say Westwood and Casey definately will win a major and Luke Donald and Adam Scott won't. Westwood will win two or three IMO.
12/30/10
ahmedraza1001 says:
The most interesting text on this interesting topic that can be found on the net ...
call algeria
10/5/18
ahmedraza1001 says:
Why do only so much written on this subject? Here you see more.
Hyaluronic Acid Serum
10/5/18
ahmedraza1001 says:
This is my first time i visit here. I found so many entertaining stuff in your blog, especially its discussion. From the tons of comments on your articles, I guess I am not the only one having all the leisure here! Keep up the good work. I have been meaning to write something like this on my website and you have given me an idea.
Andrew Kyriacou Press Release
10/7/18
ahmedraza1001 says:
wow this saintly however ,I love your enter plus nice pics might be part personss negative love being defrent mind total poeple ,
Geologo a lucca
10/16/18
ahmedraza1001 says:
I would recommend my profile is important to me, I invite you to discuss this topic.
Costa Blanca Property For Sale
11/12/18
ahmedraza1001 says:
I wrote about a similar issue, I give you the link to my site.
Suffolk County Tree service
11/15/18
ahmedraza1001 says:
You bear through a awesome vacancy. I sanity definitely quarry it moreover personally suggest to my buddys. I am self-possessed they determination be benefited from this scene.
situs poker online
12/3/18
[ post comment ]