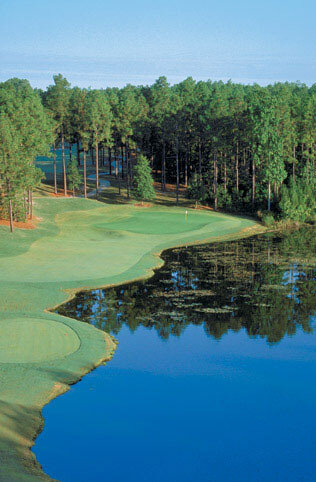 Pinehurst Resort
is always fairly busy. It is even busier than usual with the men's and women's U.S. Open Championships just days away. But for resort employees, things are about to get even busier.
The resort has just purchased the nearby National Golf Club — and will rename the Jack Nicklaus-designed course Pinehurst #9:
"We're very excited to add this ninth course to our offering and look forward to welcoming National's members to the Pinehurst Resort & Country Club family," said Pinehurst Senior Vice President of Golf and Club Operations Jay Biggs. "The golf course presents a challenging test in a beautiful setting that complements our eight other courses."
National Golf Club has been a private club for years, with access limited to club members and those from nearby Pinehurst Country Club. But beginning in July, guests of the Pinehurst Resort will be permitted to play there. Terms of the purchase were not disclosed.
National GC is the only Jack Nicklaus-designed course in the Pinehurst region, so quite a few golfers will undoubtedly attracted to the course. The second hole at the course (
right
) illustrates one attractive reason why.
Read more
Read an interesting golf story? Tip Your Editor!
Images via National Golf Club
no comments posted yet.