Throughout the last several decades, we have seen various
stupid fads and behaviors
come and go. Some, like "pet rocks," have disappeared. Others, like "twerking" and the monumentally stupid hip-hop fashion trend of wearing your pants down around your thighs, have not gone away: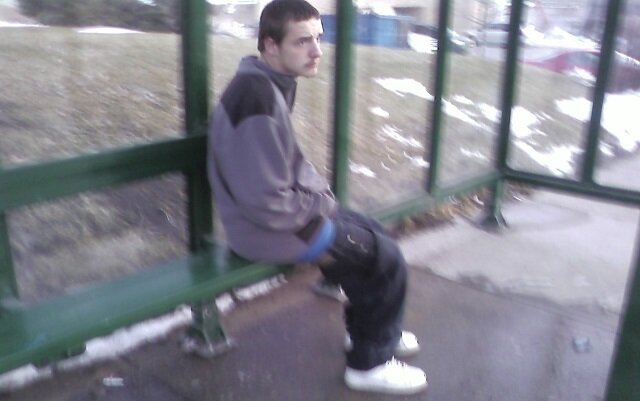 It really is stupid when white guys do it.
But now, a new craze is taking hold of America — and it is now polluting the world of golf:
The
ice bucket challenge
:
For Rickie Fowler to do this in a swimsuit on a miserably hot day in Florida isn't so bad. What is a bigger challenge is attempting this stunt while on the golf course — during a pro tournament — with actual ice water in the bucket:
Watch an interesting golf video? Tip Your Editor!
Photograph of some pathetic white guy in a bus shelter by Torleif Sorenson
no comments posted yet.