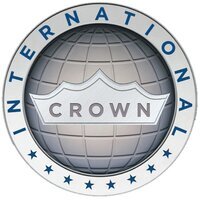 This morning, the first-ever LPGA International Crown begins at Caves Valley Golf Club in Owings Mills, Maryland. The LPGA and event organizers decided that the match-play format would pit four-player teams from eight nations against each other. The eight countries were determined by the combined Women's World Golf Rankings (WWGR) of the top four players from all nations with at least four ranked players following last year's Titleholders championship last November.
From there, the field of 32 golfers was determined by the WWGR following the LPGA Kia Classic on March 30. The four highest-ranked golfers from each of the pre-qualified countries were selected.
The teams were split into two pools:
Major champions are listed in bold
Players who have participated in the Solheim Cup are marked with an asterisk (*)
Pool A

#1
United States

Stacy Lewis* (3)
Paula Creamer* (8)
Lexi Thompson* (9)
Cristie Kerr* (12)

#4
Thailand

Pornanong Phatlum (30)
Ariya Jutanugarn (34)
Moriya Jutanugarn (80)
Onnarin Sattayabanphot (86)

#5
Spain

Azahara Muñoz* (19)
Beatriz Recari* (23)
Carlota Ciganda* (45)
Belén Mozo (149)

#8
Australia

Karrie Webb (5)
Minjee Lee (110)
Katherine Hull-Kirk (98)
Lindsey Wright (130)

Pool B

#2
South Korea

Inbee Park (1)
So Yeon Ryu (6)
Na Yeon Choi (11)
I.K. Kim (15)

#3
Japan

Mika Miyazato (27)
Ai Miyazato (31)
Rikako Morita (36)
Sakura Yokomine (37)

#6
Sweden

Anna Nordqvist* (10)
Caroline Hedwall* (24)
Pernilla Lindberg (112)
Mikaela Parmlid (172)

#7
Chinese Taipei

Yani Tseng (46)
Teresa Lu (48)
Candie Kung (97)
Hsuan-yu "Phoebe" Yao (160)
Over each of the first three days, each team will face the other three teams in their pool in round-robin fourball competition. On Saturday evening, the teams will be re-seeded based on the total points they earned in pool play.
On Sunday, the top two teams from each pool and one wild-card team will participate in singles matches, with each team facing a competitor from every other team. The team with the most total points from both pool play and singles matches wins the International Crown.
And, literally, each player on the winning team gets a crown, too:
BLING!
Thursday Pool Play

United States

vs.

Australia

Thailand

vs.

Spain

South Korea

vs.

Chinese Taipei

Japan

vs.

Sweden

11:30 a.m. to 3:30 p.m. EDT
Friday Pool Play

United States

vs.

Spain

Thailand

vs.

Australia

South Korea

vs.

Sweden

Japan

vs.

Chinese Taipei

11:30 a.m. to 3:30 p.m. EDT
Saturday Pool Play

United States

vs.

Thailand

Spain

vs.

Australia

South Korea

vs.

Japan

Sweden

vs.

Chinese Taipei

3:00 p.m. to 7:00 p.m. EDT
Sunday coverage on Golf Channel will also run from 3:00 p.m. to 7:00 p.m. EDT.


Read an interesting golf article? Tip Your Editor!
Image via LPGA International Crown
carolinebaji95 says:
reach at this article from
Google
7/19/19