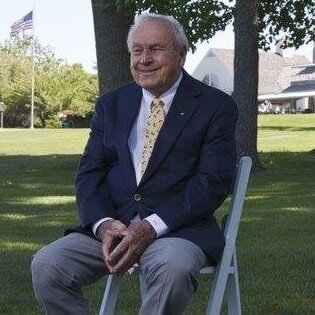 Arnold Palmer has done pretty much everything in the game — and succeeded at it. So with the recent belly-aching and nay-saying about golf's future, The Man decided to pen a
"state of the game" column
for Golf Channel.
While we strongly encourage you to read
the entire article
, we are compelled to note a few of Palmer's comments:
Participation, they say, is down. That's not exactly accurate. Sure, golfers are always leaving the game, but new golfers are always joining and if you ask the National Golf Foundation the churn we're seeing is in line with historical norms.

Another very hopeful development for the game was last summer's U.S. Women's Open victory by Michelle Wie. Aside from Tiger himself, I doubt that the golf world has ever put so heavy an expectation on a young professional. Imagine that as she entered 2014 she was only 24 years old and was already considered by many a bust. Then, after a win in April and her memorable performance at Pinehurst, you could almost see the confidence brewing.

Then there's Rory McIlroy. What a pleasure he is to watch. His power and flexibility are hypnotic. He seems to be maturing from a boy into a young man and as he does so his game is only improving.

As hard as it may be to believe, Golf Channel will celebrate 20 years on the air on January 17, 2015. We seem to grow stronger with each passing year, something that simply couldn't happen without a vibrant, healthy industry to support us. How those 20 years have flown by.

Golf has had a couple of tough years, but we've had them before. In fact, all sports go through cycles. Think of the NBA before Larry Bird, Magic Johnson and Michael Jordan. Think of boxing after Muhammad Ali. Finally, before we bury golf, we might want to note that Golf Channel's ratings last year were the second best in its 20-year history. The fact of the matter is that golf is alive, well and booming worldwide.
Mr. Palmer, thanks for the reality check. You are, indeed, The Man.
Read an interesting golf article? Tell us about it!
Image via Facebook

mustang6560 says:
Imagine the buzz Rory would create for the game if he were to win the Masters... Not only would he have completed the career slam, he would also be in position to complete the calendar slam. I'm getting excited just thinking about it!
1/9/15