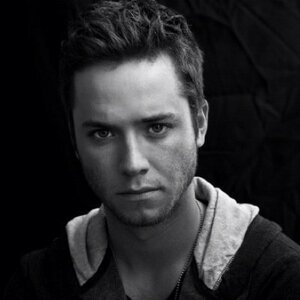 The newest golf-flavored major motion picture,
The Squeeze
, will open at U.S. theaters on April 17.
Based on a real-life story, the movie was directed by golf producer Terry Jastrow, who either directed or produced coverage of over 60 tournaments at ABC Sports over a 22-year time-span. The lead character, Augie Baccas, is portrayed by Jeremy Sumpter (
right
), an experienced actor who holds a USGA handicap/shot index at +1.1 at Moorpark Country Club.
From the movie's official web site, here is the story:
When Augie Baccas (Jeremy Sumpter), a common man of uncommon skills, living in a small rural town wins his one day City Golf Championship by 15 shots breaking his own course record, a dapper Southern gentleman gambler, Riverboat (Chris McDonald) and his over-the-top bejeweled wife, Jessie (Katherine LaNasa) who are driving cross country from Mississippi to Las Vegas hear of this uncommonly gifted young golfer on local radio. They turn off the highway and head for the local muni course to find young Augie and convince him to abandon his dreams of qualifying for the US Open and come play for Riverboat in high-stake gambling matches.

Angering his long time girlfriend Natalie (Jillian Murray) beyond words as she watches him abandon his dreams and compromise his integrity, Augie continues to use his uncommon talent to win higher and higher stakes matches until they're finally run out of town and head for Las Vegas. Playing for even higher stakes, Augie finds himself pitted against notorious Vegas gambler Jimmy Diamonds (Michael Nouri) who has known connections to the mob. Augie continues to win every match until Jimmy Diamonds, fed up with the scam, breaks into Augie's hotel room and informs him if he doesn't lose the next day's million dollar match he'll end up at the bottom of a swimming pool wearing lead boots. Fearing for his life, Augie attempts to escape but is discovered by a very angry Riverboat who counters with a similar fate. Win or lose, he's dead.
The story is not so far-fetched;
Golf Digest
writer John Strege
reported yesterday
that the idea for the story came from Keith Flatt, whose wife is the executive VP of hotel sales and marketing for Wynn Las Vegas. Not coincidentally, the final golf match in the film occurred at Wynn Las Vegas Golf Club. Mr. and Mrs. Flatt are friends of both Jastrow and his wife, the actress Anne Archer. Strege reports that when Flatt told him his story, Jastrow's reaction was, "This is a movie."
And now, it is.
And for once, your humble correspondent actually has a reason to go to a movie theater and watch a motion picture.
Have you seen an interesting golf story? Tell us about it!
Image via Twitter, Jeremy Sumpter

bkuehn1952 says:
I just hope Augie's game isn't portrayed as unbelievably good. Every golfer hits skanky shots and has bad days. Hard to suspend my disbelief for a golf movie where the hero never misses a shot.
3/5/15

Torleif Sorenson says:
See, in that regard,
Tin Cup
was somewhat reasonably realistic, while
Caddyshack
just struck me mostly as crude.
3/5/15