ABC Breaking US News | US News Videos
Australian golf enthusiast John Lahiff
suffered puncture wounds
in his right leg on Monday. Lahiff was retrieving a wayward golf ball when he apparently startled a four-foot baby crocodile sunbathing nearby.
"I drove a cart around there to retrieve the ball and I didn't see the croc sunbaking just on the edge of the water. I'll just stay away from them, that's all. Just don't hit balls in the water. It's partly my fault for disturbing it — it was just sunbaking."
The episode occurred while Lahiff was playing golf at Palmer Sea Reef Golf Course in
Port Douglas
, in the extreme northern reaches of Queensland.
Words to the wise: When you're in territory inhabited by crocs, snakes, and other dangerous animals, watch where you're walking.
Have you seen an interesting golf story? Tell us about it!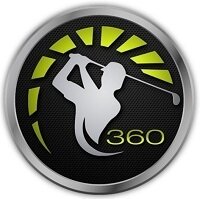 no comments posted yet.