Early this morning, arsonists struck
Myth Golf & Banquet Center
in Oakland Township, Michigan — about 30 miles north of downtown Detroit. The damage has been estimated at over $1 million.
WWJ-DT
reported
that the fire began around 3:00 a.m. EDT in a barn where motorized golf carts are stored. Oakland Township fire chief Paul Strelchuk said that when the first responders arrived, the cart barn was completely involved, as was a nearby building where fuel, fertilizers, and hazardous materials were stored.
The most obvious clue about the cause was noted by Chief Strelchuk:
"They also took one golf cart and drove out into the middle of the golf course for some reason and lit that one on fire as well.

"Right now it's all under investigation. I mean, a golf cart just doesn't go out in the middle of the course and light itself on fire. So at this point, the fire is suspicious and we're investigating it."
The club lost over 100 carts in the attack, but the course itself remains open for play.
We obviously hope law enforcement investigators catch the perps, although if they
are
tried and convicted, they will receive far less punishment than they actually deserve.
Have you seen an interesting golf story? Tell us about it!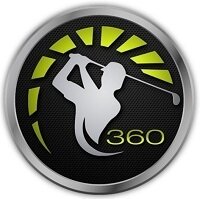 bkuehn1952 says:
The course has had $$ problems in the past.
4/26/15
ally1957 says:
A few months ago someone with a fire fetish set fire to the holes about 10 by pouring lighter fuel in the holes and setting fire to it ruining the cups and scorching the grass. a bit of luck ment that it was at that time of year when it grows back quickly.
4/27/15

Torleif Sorenson says:
At this was also at Myth? Good grief!
4/27/15