2015 U.S. Open Media Day at Chambers Bay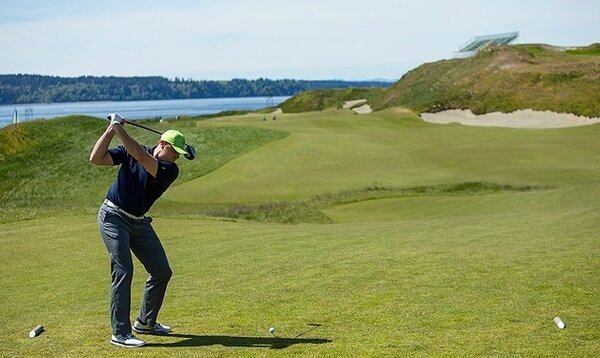 Among those who got to play Chamber Bay on Monday as part of the USGA's 2015 U.S. Open Media Day
was Seattle Seahawks backup quarterback R.J. Archer. (Lucky so-and-so...)
The United States Golf Association held their 2015 U.S. Open Championship
Media Day
on Monday at
Chambers Bay Golf Course
outside Tacoma, Washington.
The press event included the USGA's Executive Director Mike Davis, President Thomas O'Toole, Jr., and Vice President Diana Murphy. From local government were current Pierce County Executive Pat McCarthy and her predecessor, John Ladenburg, whose idea it was to have Chambers Bay constructed in the first place. (The property was formerly a sand and gravel mine.)
Intelligently, the USGA has partnered with local officials to host a "fan experience" expo at South Lake Union Park in Seattle — so that the hundreds of thousands of fans who cannot get tickets to the U.S. Open can still experience some of the fun surrounding the event.
Indeed, the juiciest bits of information came from Davis, who revealed that that the 9th tee-box may include alternate uphill and downhill tees position at 90° angles.
"In some cases, we may end up putting tee markers on slight slopes. There may be some where we give the players a little downhill slope, a little uphill slope, a side slope. So that's interesting."
Another wrinkle the USGA elected to throw players is that the par values of holes 1 and 18 may change on certain days with alternating tee-boxes. This means that if the 1st hole is set up as a par-4, the 18th would be set up as a par-5, and vice versa.
Davis also said that another possibility is that Chambers Bay could be set up to play anywhere from 7,200 to 7,600 yards from one day to another.
"I would contend that there is no way, no way a player would have success here at Chambers Bay unless he really studies the golf course and learns it. The idea of coming in and playing two practice rounds and having your caddie just walk it and using your yardage book, that person's done. (He) will not win the U.S. Open."
Fox Sports, the new USGA television rights-holders, had lead analyst Greg Norman there, along with Holly Sonders and Brad Faxon. Defending U.S. Open champion Martin Kaymer participated via teleconference from San Francisco, where he will compete in the 2015 WGC-Match Play at TPC Harding Park.
Course architect Robert Trent Jones, Jr. was also in attendance — and were seven members of the NFL's Seattle Seahawks, several of whom actually played the course on Monday, including R.J. Archer and Jermaine Kearse. (
Those lucky expletive-deleteds...
)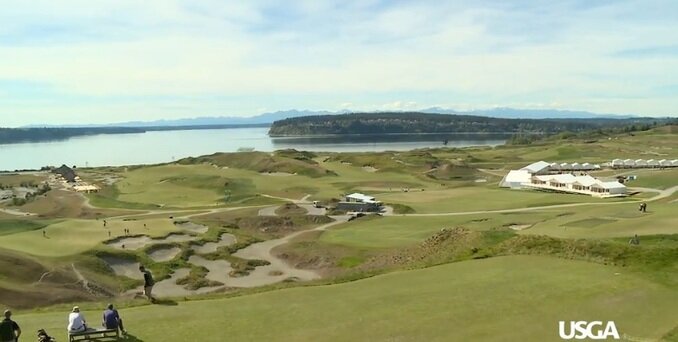 We cannot wait for this one.
Have you seen an interesting golf story? Tell us about it!
Images via USGA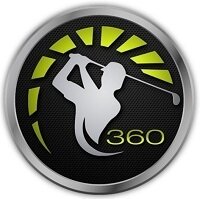 bkuehn1952 says:
Were you invited to "Media Day" or has the USGA once again snubbed the little guy?
What?!?!? You didn't apply for press credentials?? ;)
4/29/15

bkuehn1952 says:
On a slightly different subject, it still baffles me that a county government would spend the kind of money they did to build Chambers Bay. $21,000,000. And that doesn't count the privately funded hotel and clubhouse. Residents of the County get to play for the bargain rate of $209 during peak season.
4/29/15
GBOGEY says:
I think the most interesting aspect is the changing of a hole from a par 5 to 4 depending on the tee placement. There are par 5's at most tour venues that are really par 4.5. I think that you will see interesting strategy / psychology around the same hole depending on what it is listed.
4/30/15

Torleif Sorenson says:
NBEB: If *only* my budget allowed me to travel to *any* USGA media event, let alone tournament or championship!
4/30/15