U.S. TV rights for Open Championship may change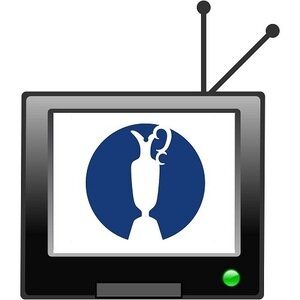 The R&A are reportedly opening up bids for the U.S. television rights for the Open Championship
three years early
,
according to SportsBusinessDaily.com
staff writer's John Ourand and John Lombardo. This news hits just three months after the R&A awarded the U.K. television rights for the Open Championship
to Sky Sports
, in a rather stunning turn of events.
ESPN's Open Championship deal with the R&A does not expire until after the 2017 event.
Now, just focusing on these details alone brings us back to two previous developments about which we wrote here at SkyGolf:
In January of 2013, NBC Sports made the decision to televise the Scottish Open. It was the first non-major and non-Ryder Cup European Tour event presented on over-the-air network television in the United States. One big reason NBC went to the trouble of televising the Scottish Open was to broadly hint to the R&A that NBC could provide the same serious treatment for the Open Championship.

In fact, the Scottish Open telecast provided producer Tommy Roy and crew with a fine dry-run of televising an important European Tour event, which of course was one week before the 2013 Open Championship. American Phil Mickelson won both championships.


On June 10, 2014, this writer opined that NBC Sports might seriously pursue those television rights following the unexpected loss of the USGA television contract to Fox Sports.

Also in that article, we noted ESPN's decreasing coverage of golf. Possibly this might be a result of Tiger Woods's decrease in stature since his marital infidelities and the resulting November 27, 2009 car crash.

This is not to criticize ESPN play-by-play announcer Mike Tirico, who has done a perfectly fine job of hosting golf. Tirico's voice and on-air demeanor are eminently listenable and accessible. But a significant portion of their audience have not reacted favorably to ESPN analyst Andy North, nor to the gravelly-voiced Chris Berman, whose attempts at humor and football-centric shtick never successfully translated to golf telecasts.
Fast-forwarding to the present,
the SportsBusinessDaily.com article
is behind a pay-wall, but golf writer Geoff Shackleford
speculated the same
, adding that CBS and Turner Sports may partner for a combined bid. Shackelford also noted that despite a projected financial loss on their USGA television deal, Fox Sports may also bid for the U.S. television rights for the Open Championship.
SBD's Ourand and Lombardo also report that ESPN might be interested in retaining the R&A's U.S. television rights, but their on-air television product seems to demonstrate otherwise.
CBS Sports already has two majors in their portfolio — the Masters and the PGA Championship. Fox, of course, has only the USGA television package, which shifts into high gear next month with their first U.S. Open telecast.
This writer's prediction is that, regardless of however long and complicated the bidding turns out, the R&A's next rightsholder is likely to be either NBC or Fox.
Have you seen an interesting golf story? Tell us about it!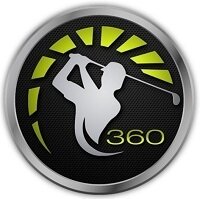 bkuehn1952 says:
As long as they limit the Cialis and Viagra ads to just 14-15 an hour, I can live with any network's presentation.
5/12/15
ally1957 says:
It will be FOX
I'm under the impression that FOX and Sky are the part of the same company Murdock Group so in effect they would be getting the best and worse of the broadcasting.
Sky I belive already have the rights to the open and would be sensible for FOX to pay SKY so the money stays in house so to speak
I prefer NBC golf coverage its more entertaining humerous and enlightening. Especially Sir Nick. and the Golf Channel which is no longer broadcast here.
Sky is sports centered So no news breaks no breaks for commercials showing a blurred tree or back to the studio for half an hour of gibber gabber because the live feeds been cut, Which I assumme means the camera men the oncourse reporters the studio links in fact everyone appears to go for a leak at the same time.
Breaks seam to programmed in better. Only problem they now how to yak especially before coverage begins
5/12/15
GBOGEY says:
Bill - that's funny. When I started playing/watching golf, there were so many ED commercials I began to wonder if golf caused ED.
5/12/15

bkuehn1952 says:
@GBOGEY: You mean it doesn't? ;)
5/12/15