Beginning one year from now, Wisconsin will host high-level professional golf for the first time since 2009. The
Champions Tour
will descend on Madison for the 2016 American Family Insurance Championship, to be hosted by PGA Tour player Steve Stricker.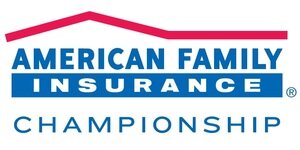 Humorously, Stricker is not eligible to play in the inaugural event, since he will not turn 50 years old until February 23, 2017. But he is an Edgerton, Wisconsin native who lives in Madison, while American Family Insurance is also headquartered in that city. Not surprisingly, the tournament will benefit two organizations: The
Steve Stricker American Family Insurance Foundation
(founded in 2013) and the American Family Children's Hospital.
When the inaugural event begins on June 24, 2016, it will have 81 competitors, no cut, and two days of pro-am play beforehand. The event will take place on one of the better courses in the state —
University Ridge GC
in Verona, just outside Madison. University Ridge hosted the 1998 NCAA Division I Women's Golf Championship and several Big Ten Conference championships (so far), and will host the 2015 Wisconsin State Open coming up on August 17-19. As the name suggests, it is also the home of the University of Wisconsin Badger men's and women's golf teams — so if you see red on the golf course, it is not just on the tournament scoreboards.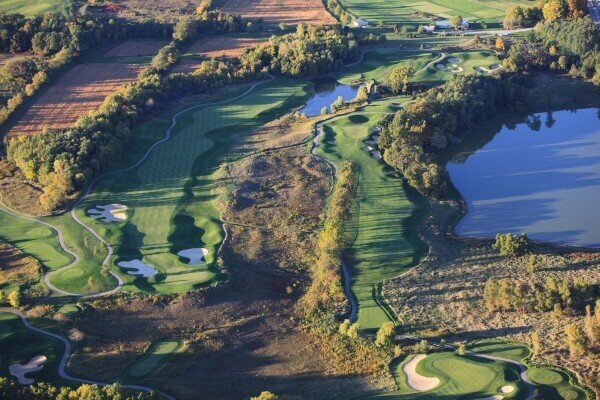 Robert Trent Jones, Jr.'s design of the 4th, 5th, and 6th holes at University Ridge
put a premium on accuracy — and recovery, if you miss the fairway.
The state previously hosted the PGA Tour from 1968 until 2009 at the Greater Milwaukee Open, which was held at four different Milwaukee-area courses, the last being
Brown Deer Park Golf Course
.
Golf fans in Badger State will have no shortage of locally-based players for which to cheer; Jerry Kelly (Madison), J.P. Hayes (Appleton), Skip Kendall (Milwaukee), and Madison resident Andy North are expected to participate. Stricker, of course, will be eligible to play in 2017.
Press release
Have you seen an interesting golf story? Tell us about it!
Hat-tip: Kyle Porter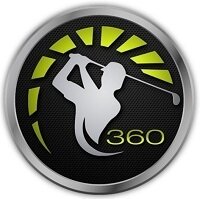 bkuehn1952 says:
I like Steve Stricker. Everyone likes Steve. Steve, if you need 82 participants, I am available and elegible from an age standpoint.
6/8/15
laiden575 says:
The website is about some person named Rory Mcllroy who won European tour money. I need
help with essay
. He is known as one of the well-acclaimed player because he is the second athlete in the history so far who won PGA and European Tour money titles in the same season.
1/3/19
nagar28496 says:
Using the simple tips and following method step by step,now one a single click here this visit and learn more about basic information to how to connected bluetooth audio devices
how to fix connections for bluetooth audio devices and wireless displays in windows 10
i am sure you can easily to understand this process.
1/10/19