What will the U.S. Open on Fox look like?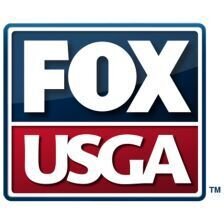 Fox Sports burst into national and international prominence when they won a portion of the television rights to the National Football league more than 20 years ago. Among the innovations that are now ubiquitous in sports television worldwide is the "Fox Box," the static on-screen graphic that provides the teams, the score, and progress of the game.
What will Fox do with their golf coverage?
Golf Magazine
writer Jessica Marksbury recently
interviewed
Fox Sports coordinating golf producer Mark Loomis, who had this to say about their plans; some of the more interesting specifics are below:
"...instead of starting wide from the green and pushing in to the player to show what the second shot looks like, [we want the perspective to be like] when you're playing golf, starting in front of the player and pushing into the green to see where he's trying to hit it. And so, how can we get some elevation in the fairways? How can we show people a little bit more of what the player's view is? So that's what we've worked on.

"We've built cameras that can get some height in the fairway, and we have these virtual flyovers, but then you can combine them with live aerial shots. And you can switch back and forth from a 'real world' to the virtual world and you can get a better shot.

"...one of the things you notice when you walk around Chambers Bay is that the contours in the greens are just striking. And so when we came out here a year ago, I was like, 'We've got to figure out how to show that.' So we have some ideas on using shading and things."
Some viewers are already skeptical of the general attitude and approach of Fox Sports — and various sorts of criticism will erupt from viewers.
And like any manager interested in continuous improvement, Loomis is looking ahead:
"...in 2016, we'll be better at it than we are in 2015. In 2017, we'll probably try a couple things that we're like, 'Eh, you know, that's okay, but we can probably do it a little better.' We came out here at the end of March and tested a lot of our stuff. There were some things that I was a little lukewarm on [before] that I was like, 'Oh, you know what? That's gonna be pretty good.' So I think we're getting there.

"Look, I want to know what everybody's saying. I think there's a little bit of truth in everything. Your friends are going to tell you how great it was, and the people that are competing against you are going to pick out anything they can that didn't quite go right. That's all good. I like hearing all that, because there's truth in all of it. And you have to be thick-skinned about it, because if we're really trying to move forward, there will probably be some things that people don't like right away. And maybe we'll go a little bit too far at first, and we'll pull back. Or maybe [viewers] just need to get used to it."
Have you seen an interesting golf story? Tell us about it!
Image via FoxSports.com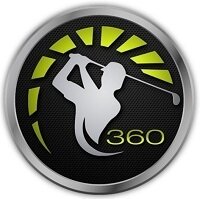 nagar28496 says:
Hello friends this is free online minesweeper games,such a very amazing and totally skill based game,just one a single click here this visit
play online minesweeper
i really like it this game,now create the best new high score.
1/10/19