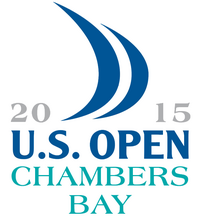 No high-level professional golf tournament has ever been held at
Chambers Bay Golf Course
outside Tacoma, Washington. The United States Golf Association
did
hold the U.S. Amateur Championship here in 2010, when Peter Uihlein defeated David Chung, 4 & 2.
Architect Robert Trent Jones, Jr. made sure from the outset of design and construction that Chambers Bay will be unlike any other course on which the USGA has held a U.S. Open — and he did. Already, some players are either grumbling about the layout, or flat-out calling it a joke.
But the USGA is deadly serious about this one.
Today, we have a look at Holes 4 through 11, introduced by Fox Sports analyst Holly Sonders and internationally-known architect Gil Hanse, who is not an employee or RTJ Jr., but nevertheless appreciates and can explain his work well. And if you aren't already aware, Chambers Bay may appear to be like the late great Alan Shepard playing golf on the moon — in several places.
In fact, as much as any other at Chambers Bay,
Hole 4
presents the aforementioned "moonscape" appearance:
A boomerang green and an almost cruelly-positioned bunker highlight
Hole 5
:
Hole 6
has a bit more of a "traditional" U.S. Open appearance: Long (510 yards) and narrow, with a well-protected green.
Hole 7
is a "Cape" — and a nice little tribute to C.B. Macdonald:
At over 600 yards,
Hole 8
is all about distance. And once you reach the fairway, RTJ Jr. gives you few truly flat spots — especially on the bunker-less green:
The USGA and Executive Director Mike Davis are expected to make use of
Hole 9
's multiple teeing grounds. The elevation change is one of the more dramatic we've ever seen at a U.S. Open:
As Hanse says, RTJ Jr. and partner Bruce Charlton basically "found" this
Hole 10
right where it was:
RTJ Jr. placed a rather large mound right smack in the landing area of
Hole 11
. Accuracy off the tee here is paramount. (Again.)
Have you seen an interesting golf story? Tell us about it!
Image via USOpen.com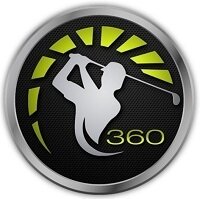 bkuehn1952 says:
I hope Holly Sonders dresses down for her new role as on course commentator. This was a good start. Trim the dragon lady nails a bit, go with a pony tail and dress modestly. She is a nice looking woman but the pro golfers are the show.
6/16/15

Torleif Sorenson says:
I still don't understand why Fox allowed her to go on with an irrelevant Dodgers hat, instead of something with either Fox Sports or U.S. Open branding.
6/16/15