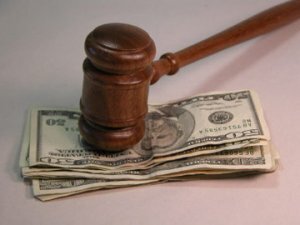 Last Friday, May 30,
news broke
of a federal investigation involving billionaire corporate raider Carl Icahn, Las Vegas gambler William "Billy" Walters, and golfer Phil Mickelson. As first reported by the
Wall Street Journal
, the FBI and the Securities & Exchange Commission are investigating whether or not Icahn may have improperly given inside information to Mickelson and Walters.
The probe has been focused on stock trading patterns and investments Mickelson and Walters have made in the Clorox Company, based in Oakland, California. Icahn's firm attempted a corporate takeover of Clorox in 2011 that resulted in a momentary jump in stock value, but Icahn's bid was eventually rebuffed.
On Saturday, May 31, Mickelson
confirmed
to reporters that he is under investigation, saying that he has done nothing wrong and that he is cooperating in the investigation.
"It's not going to change the way I carry myself. Honestly, I've done nothing wrong. I'm not going to walk around any other way.

"And that's why I've been fully cooperating with the FBI agents, and I'm happy to do in the future, too, until this gets resolved."
Then on Sunday evening, June 1, the
Wall Street Journal reported
that the investigation has hit a snag. The problem is that because the probe has been reported in news media, it has "derailed" government efforts to secretly deploy wiretaps, which the
WSJ
says is often a key component in many insider-trading investigations:
"The investigation of Messrs. Icahn, Mickelson and Walters is the latest, and most high profile, in a string of insider-trading probes by the Federal Bureau of Investigation and the Manhattan U.S. attorney's office that has resulted in 85 convictions and guilty pleas in the last five years.

"The high success rate by federal investigators in prosecuting insider-trading cases in recent years has been due partly to their ability to record conversations of people under scrutiny through wiretaps and other secret evidence-gathering techniques.

"The government has also made use of cooperating witnesses in many cases, enlisting individuals to record conversations with associates who didn't know that their activities were under investigation by the government."
Two reporters covering the case for the
WSJ
also mentioned that Icahn and Mickelson have said they they don't know each other. But investigators are still examining whether Walters passed along stock tips and information from Icahn to Mickelson.
Read more
Press release
Read an interesting golf story? Tip Your Editor!
mixsun says:
compare CFD demo accounts
and you can start trading cfds today.
8/20/20