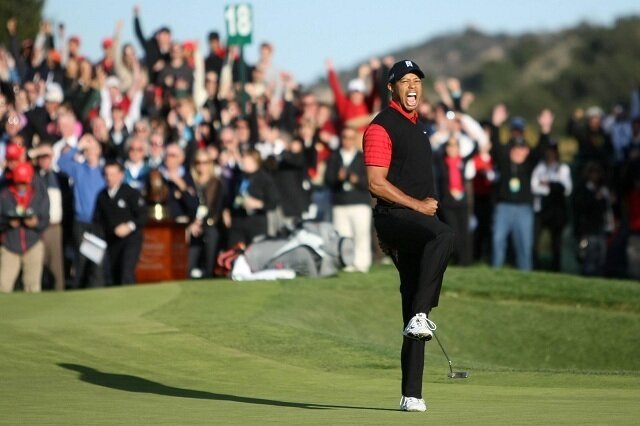 Love him or not, Tiger Woods remains the most compelling person in golf. Now, just months after microdiscectomy surgery...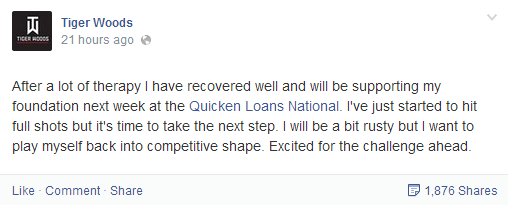 However, he is
not back full-time
. As
reported
by
Golf Channel
, Woods will not play any other events before the Open Championship at Royal Liverpool. Amongst other things, this means that Woods will not play in the Greenbrier Classic. Tournament chair Jim Justice confirmed as much:
"Tiger loved The Greenbrier and had a great time, but the doctors are telling him he has to rest after playing an event if he's going to try to make the British Open. And he has to play in his tournament."
Clearly, Woods does not want to re-injure his back, but his competitive fires burn so hot that he obviously does not want to miss the Ryder Cup at the end of September.
The question is this: Has he learned his lesson from trying to play so much before the Masters with a bad back, that missing the Masters turned out to be a
fait accompli
?
Read more
Read an interesting golf story? Tip Your Editor!
Images via Twitter, Tiger Woods
no comments posted yet.