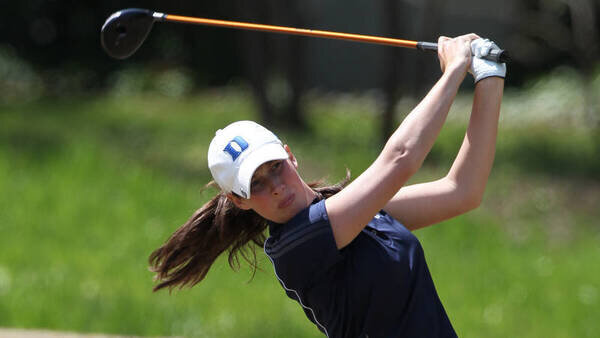 Laetitia Beck, a recent graduate of Duke University and a three-time all-ACC golfer, is having a great year.
At the end of May, the 22-year-old was park of the Duke women's golf team winning the NCAA Division I national team championship
in Tulsa, Oklahoma
. They even set a new 72-hole team scoring record; Beck and teammate Alejandra Cangrejo paced the team with a pair of 68s.
Earlier this morning, Beck made history by becoming the first Israeli golfer to complete in a major championship. Her round of 78 may not have been the ideal major debut...

...but she qualified for the RWBO by tying for fifth during a qualifier at
Royal Birkdale
, where the championship is being played.
Although Beck was born in Antwerp, Belgium, she moved to Israel with her family when she was six and still holds Israeli citizenship. She made her first appearance on the LPGA Tour in August of 2011 when, as an amateur, she played in the Canadian Women's Open
outside Montréal
.
Read more
Women's British Open leaderboard
Read an interesting golf article? Tip Your Editor!
Image via Duke University
no comments posted yet.