2014 PGA: Annnnnd... They're Off!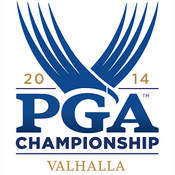 On Thursday, the 96th PGA Championship got off to a busy start. Just about everything that one could reasonably expect happened at Valhalla, short of a general aviation pilot doing an emergency engine-off landing on one of the fairways.
We saw Tiger Woods struggle.


We saw two injury withdrawals — neither one involving Tiger.


We saw one golfer go through not one, not two, not three, but four pairs of trousers — and the guy still shot 66!


We have a talented trio in front after 18 holes.


And we saw a fireworks display on Golf Channel.
Yep... just business as usual. First, the on-course highlights:
Your leaders after 18 holes are perennial "best player without a major"
Lee Westwood
, along with
Ryan Palmer
and
Kevin Chappell
, a 28-year-old PGA Tour player from California who was invited to the PGA Championship only ten days ago. He made the PGA of America look good by shooting a bogey-free 65.
One shot back is a purée of international stars: American
Jim Furyk
, Italian
Edoardo Molinari
, Sweden's
Henrik Stenson
, Northern Ireland's
Rory McIlroy
, and Englishman
Chris Wood
.
McIlroy found himself in a spot of bother at 10 and 11, where he made his only mistakes of the day. At 10, McIlroy hit his second shot OK and took a double-bogey 7. Then at the par-3 11th, he lipped out a five-footer for par. But at Valhalla's signature 13th hole, Rory's second to the island green zipped backward and stopped just three feet away. McIlroy birdied holes 12 through 15, and then the 18th as well, to get in with an impressive 66.
But it was Wood who endured the most ridiculousness on Thursday. At the 11th green (his second hole of the day), Wood bent down to read his putt — and his trousers split right down the middle:
After one ill-fitting pair of rain pants from playing partner Johan Kok (the author of the 100-foot eagle putt in the video above) and another pair that got him to the 17th hole, Wood's manager, Stuart Cage, showed up with a thin pair of
cream-colored slacks
.
Interestingly, Wood says he will bring two pairs of pants to the course on Friday, on the off-chance that one pair fails again.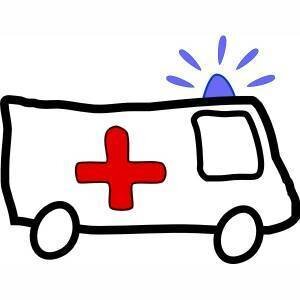 The Casualty List
Valhalla saw two more withdrawals, to go along with Dustin Johnson:
As we suspected, defending champion Jason Dufner's arthritic neck did not improve; he struggled even to swing a club, no thanks to two bulging discs in his neck. The resulting shoulder pain and "a dead arm" took their toll at the par-5 10th hole, where Dufner suffered a disastrous triple bogey. Dufner shook hands with playing partners (and former PGA champions) Y.E. Yang and Keegan Bradley, and called it a tournament.

"There's no point to be out there hacking it around. It's just pointless," he said.

Dufner had been ranked 8th in the Ryder Cup points standings coming into the championship, but now he isn't even thinking about Scotland in September.


Matt Kuchar withdrew without even hitting a shot; the sixth-ranked golfer in the world and number-five on the Ryder Cup points list suffered back spasms while on the practice range. Thankfully, Kuchar withdrew in time to let John Huh into the field.
The Tiger Watch
After just nine holes of practice on Wednesday and time in the medical trailer for some work on his back, Woods was able to tee it up on Thursday in an effort to finish this season well enough to earn consideration as a wildcard selection by Ryder Cup captain Tom Watson. Woods didn't fare so well. While he chipped in from off the green at 15, Woods was both wild and erratic. As such, one could say that he did well to shoot a three-over-par 74. Woods knows he will need to be in red figures to have a shot at the Ryder Cup next month.
Interestingly, it was Tiger's struggles that became the portent of some televised fireworks afterward.
Chamblee vs. Nobilo, Toe-to-Toe
Spurred on in part by comments from fellow TV analyst Notah Begay, Brandel Chamblee and Frank Nobilo started arguing on live television about the minutiae and specific statistics of Tiger's swing with and without the back injury. Regardless of whether or not you like hearing either man, this is definitely worth watching:
We still wish somebody at Golf Channel would coach Chamblee into sitting up straight while on-camera, but otherwise we can't wait to see what happens on Friday.
Leaderboard
Read an interesting golf article? Tip Your Editor!
Image via PGA of America
no comments posted yet.