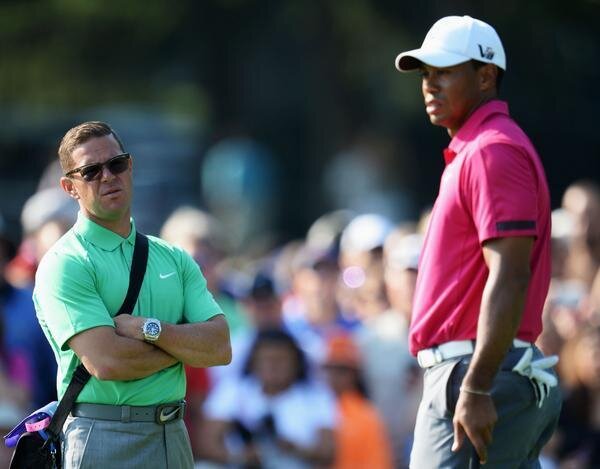 On this web site this morning, Tiger Woods announced his split with swing coach Sean Foley:
"I'd like to thank Sean for his help as my coach and for his friendship. Sean is one of the outstanding coaches in golf today, and I know he will continue to be successful with the players working with him. With my next tournament not until my World Challenge event at Isleworth in Orlando, this is the right time to end our professional relationship."
Interestingly, Woods and his staff decided to include a quote from Foley himself:
"My time spent with Tiger is one of the highlights of my career so far, and I am appreciative of the many experiences we shared together. It was a lifelong ambition of mine to teach the best player of all time in our sport. I am both grateful for the things we had the opportunity to learn from one another, as well as the enduring friendship we have built. I have nothing but respect and admiration for him."
Woods will be without a coach for now. During his time with Foley, Woods won several PGA Tour events, but has not won a major championship since his epic U.S. Open Championship playoff victory in June of 2008, when he defeated Rocco Mediate despite playing on a non-functional leg.
And while some people may look at the swing changes Foley made as a possible cause of Woods's recent back problems, consider that Tiger is been injury-prone during his entire professional and amateur career. Although, to be fair, older PGA Tour pros were saying back in the late 1990s that Woods would be facing serious back trouble in the future because of the enormous torque and pressure he put on his back.
Tiger's statement
Read an interesting golf story? Tip Your Editor!
Image via Twitter
no comments posted yet.