U.S. Ryder Cup Team: A New Approach?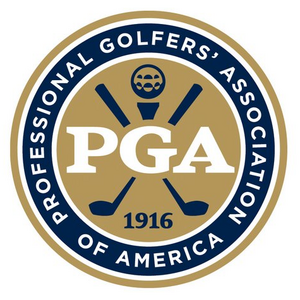 Nobody should argue that Tom Watson, Jack Nicklaus, Ben Crenshaw, Paul Azinger, Davis Love III,
et al
have been successful touring pros; each of the U.S. Ryder Cup captains in the modern era got there in part by winning at least one major championship. But being a successful
team captain
is another matter.
At the Sunday evening press conference, Watson explained his overall philosophy of relying mostly on his assistant captains:
"I had a different philosophy as far as being a captain of this team. It takes 12 players to win. It's not pods. It's 12 players. Yes, I did talk to the players, but my vice-captains were very instrumental in making decisions as to whom to pair with. I had a different philosophy than Paul [Azinger]. I decided not to go that way."
Among the opinions expressed online are those of
Joe Posnanski
, who maintains that the PGA of America got the captain they wanted in Tom Watson, a tough-as-nails, old-school perfectionist. Posnanski also pointed out that virtually all professional golfers these days are their own boss. They hire and fire caddies, managers, and swing coaches, amongst others. No generation gap exists between Watson and his 12 Team USA members in that regard.
Canadian golf writer Ian Hutchinson stated
this salient opinion
about Phil Mickelson himself:
"Mickelson failed to be a mentor for those coming behind him, which sets up a good illustration for the golf industry. Positive mentoring by experienced people not only develops those behind them, but also sets those young people up for success in future endeavours."
Indeed, professional golfers are almost exclusively devoted to themselves — not to teaching, coaching, team-building, or anything of the like. Perhaps with this in mind, ESPN.com golf writer Farrell Evans has even
suggested
bringing in a successful collegiate coach — and raised University of Georgia golf coach Chris Haack as an example.
Hiring a famous coach-to-the-stars or swing guru is unrealistic because the PGA would essentially be asking them to forfeit precious time with their high-paying clients, professional, amateur, or otherwise.
And therein lies part of the potential answer. Instead of scouting for a potential team captain from the ranks of touring pros, or even from the ranks of successful collegiate golf coaches, the answer may very well under the nose of the PGA of America's senior leadership:
The PGA's own roster of teaching professionals, coaches, and managers
.
The PGA of America's ranks include over 27,000 men and women who teach and coach beginning players, casual golf enthusiasts, devoted amateurs, and professionals alike. Numerous PGA of America professionals manage entire course operations with an emphasis on organizational leadership and financial responsibility.
Being a professional golfer and being a
golf professional
are two
very
different things. Pro golfers rarely seek out the training and experience necessary to be a coach and captain. In stark contrast, PGA of America teaching professionals are constantly participating in continuing professional education.
An announcement of a 2016 Ryder Cup captain would normally be expected in the next few weeks. But in view of three straight Team USA losses, the last two in particularly devastating fashion, now may be the time for the PGA of America's senior leadership to stop looking outward and start looking inward — within their own organization.
A considerable number of PGA of America teaching professionals with experience coaching teams, not merely professionals, surely exists. Clearly, the PGA of America has the financial, organizational, and logistical resources to audition and carefully select an overall team captain with unquestionable team coaching and leadership skills — and have them devote almost two years to the process of evaluating and coaching players, and carefully examining the venue. They need a Ryder Cup captain with successful experience working with golfers of varying personality types.
A bonus would be someone who can work with human resource specialists and psychologists to understand various tour players' personalities — including through such means as the Myers-Briggs Type Indicator ("MBTI") — a well-established psychometric battery based on the theories of Carl Jung. A double-bonus would be a PGA of America member with some project management seasoning.
Unless the PGA of America can find a semi-retired touring professional who can out-do the people-to-people talents, management skills, and emotional accessibility of the eminently likable Paul McGinley and José María Olazábal, continuing down the same path is not likely to yield very different results.
The time has arrived for the PGA of America to strongly consider changing not just
who they select
as a Ryder Cup captain,
but also how
.
Read an interesting golf article? Tip Your Editor!
Image via Twitter
no comments posted yet.