On the 11th Day...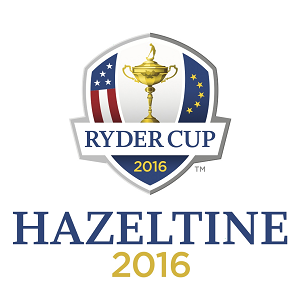 A week-and-a-half after the 2014 Ryder Cup at Gleneagles in Scotland, the matches are over. But the stories, drama, hand-wringing,
the open letter of apology
from Tom Watson, and plotting for the 2016 matches at Hazeltine National are still all over the news.
The Next European Captain
The European Tour's five-person panel that will choose the next Team Europe captain for 2016 is complete. On Tuesday, English pro
David Howell
joined a committee that includes European Tour CEO George O'Grady and the three most recent Euro captains, Paul McGinley, José María Olazábal, and Colin Montgomerie. They will ultimately decide upon the next captain and announce their choice sometime early next year.
Among the early favorites for Europe's choice as 2016 Ryder Cup captain are
Pádraig Harrington
,
Darren Clarke
, and
Miguel Ángel Jiménez
.
Meanwhile, nine-time Ryder Cup Team Europe member
Lee Westwood
said he was disappointed to see stories of discord from the Americans' team room become publicized.
Interviewed
in Napa, California ahead of the PGA Tour's 2014-15 season-opening Frys.com Open, Westwood said:
"From my point of view, I think it's a little bit disappointing to see the dirty laundry being out in public, first and foremost. It's very difficult to pinpoint in a team environment whose fault it specifically is. It's a combination of a lot of different things. Yeah, maybe Tom got a few things wrong. Maybe the U.S. team just didn't quite play well enough in general. If the other team plays well, you're going to lose.

"I'm just pleased that I don't have to sort it all out because I don't like to see people with great reputations... being brought down by something that shouldn't really happen in public. It should all be done behind closed doors and sorted out there, and the analysis should start there, and not be done in the press.

"I think there were a lot of people disappointed in '08 [when Team Europe lost 16½ to 11½], but we tried to come together and basically not say anything in public. Whenever you lose, you're going to be disappointed and you're going to think things could have been done better. It's just a case of managing it and handling it and improving it for the next time professionally."
Speaking of Which...
On the American side, the post-match backbiting, second-guessing, Monday-morning-quarterbacking, and all continue unabated — even as much as many of us are ready to move on.
The latest is that the PGA of America will also wait until sometime early next year to appoint the captain of the 2016 United States Ryder Cup team. The PGA's CEO,
Pete Bevacqua
told the
New York Post
on Monday that they are, like their European counterparts, also "assembling a task force and it's something we're excited about."
According to Bevacqua
, the committee members will include "PGA of America representation, past captains, and current players, to really dive into an open analysis of all aspects of the Ryder Cup to see what we can do to improve and give Team USA its very best chances of success. It will give everyone a little bit of ownership. I think it's going to be a healthy, inclusive process."
In theory, that ought to be the last of this. After all, this is the 11th day after the non-miracle Team USA finish at Gleneagles; the typical news cycle is ten days. Sleep cycles are another matter entirely; your humble correspondent has not managed a decent night of sleep since last month.
Grrrr...
Read an interesting golf article? Tip Your Editor!
Image via PGA of America
no comments posted yet.