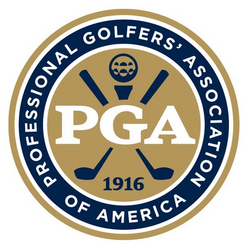 We hate to call this a train wreck, because the train wreck occurred over the last weekend in September. A "research and recovery" team might be more
apropos
.
In the wake of the 16½ to 11½ thumping of Team USA by their European counterparts at the Ryder Cup in Scotland, the
PGA of America announced on Monday
that they have created an 11-member "Ryder Cup Task Force." The committee will re-think how the PGA selects a captain, how players will qualify for the team, and perhaps most importantly,
when
the captain's wildcard selections are decided.
That last element is a direct result of second-guessing on the part of captain Tom Watson, who bypassed Chris Kirk, winner of the PGA Tour playoff event just before the wildcard announcement. Instead of Kirk, Watson chose 2012 U.S. Open champion Webb Simpson, who had last won one year ago in Las Vegas — and proceeded to go 0-1-1 in Scotland.
The
dramatis personæ
chosen for this combination planning group / "crash investigation team" are:
Derek Sprague, the next president of the PGA of America
(co-chair)


Pete Bevacqua, CEO of the PGA
(co-chair)


Paul Levy, secretary of the PGA


Raymond Floyd
12-16-3


Tom Lehman
5-3-2


Davis Love III
9-12-5


Rickie Fowler
0-3-5


Jim Furyk
10-20-4


Phil Mickelson
16-19-6


Steve Stricker
3-7-1


Tiger Woods
13-17-3
That's right, friends, only one player of the eight on the committee, Tom Lehman, has a winning record in Ryder Cup competition. The United States leads the entire series, 25-13-2, but since 1985 Team Europe has dominated the Ryder Cup, going 10-4-1.
Many observers of this continuing story are surprised that the most recent winning U.S. captain, Paul Azinger, was left off the committee. Azinger told reporters that it was "too soon" after the Ryder Cup, but that he also has a private meeting with the PGA of America leadership scheduled for November.
Another
interesting angle
has been dug up by
Golf Digest
's Luke Kerr-Dineen, in that the eight players (three former captains among them) have a combined 16 team wins and 32 team losses overall. He also noted their individual win-loss-draw records — a combined 68-97-29! That is an average of 8.5 wins against 12.125 losses and 3.625 draws in match play.
Two European stalwarts have already chimed in with his opinion on the task force. "I see the negative connotations to it taking away from our victory, but I see the positive side that they'll have to really have an in-depth look to what they are doing wrong, and try to bring together a recipe that connects," said Graeme McDowell at the Volvo World Match Play Championship in England.
Meanwhile, Lee Westwood tweeted this, with tongue planted firmly in-cheek: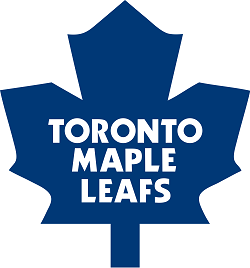 How unprecedented is this task force? In light of recent events elsewhere, not terribly so. Over the summer, the National Hockey League's Toronto Maple Leafs
hired 28-year-old statistics guru Kyle Dubas
as an assistant general manager in July. This is because the Maple Leafs have missed the playoffs in eight out of the last nine seasons — and have not even appeared in a Stanley Cup Final since 1967, when the franchise won their 13th and most recent Cup.
Will this U.S. Ryder Cup Task Force work? Chime in below with your thoughts!
Have you seen an interesting golf story? Tell us about it!
Images via PGA of America, Wikipedia