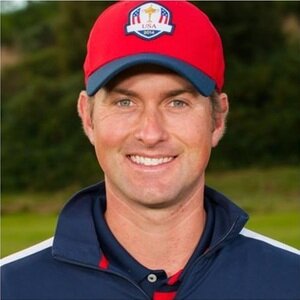 The United States Ryder Cup team
imploded at Gleneagles
19 days ago, but we are still getting the verbal and organizational fallout.
At this week's PGA Tour event in Las Vegas, Webb Simpson was asked about the Ryder Cup, during which the 2012 U.S. Open champion
vented
:
"The golf side was a terrible experience because I only played in two matches," Simpson said. "I showed up in Scotland really ready to play and excited to play, and when you sit through three matches in a row, it's tough.

"So the golf part for me stunk, I'm not going to lie. I mean, if I said the golf was great, you could call me a liar, and we didn't win. If I sit three matches and we win, I'll have a different answer.

"Any golfer wants to play, and I wanted to play. So my anticipation of what the Ryder Cup would be on a golf side, and what it was, was much different. And that's why I said yesterday it stunk. ... I think all of our team would agree that to an extent, the golf part did stink. We lost. We lost the Ryder Cup, and nobody likes that."
Simpson's experience was all the more bitter because he petitioned U.S. captain Tom Watson
with a text message
at 4:00 a.m. Mountain Time during the BMW Championship. As reported by
Golf Channel
's Jason Sobel, Watson had apparently leaked that Simpson would not be the third wildcard selection after Keegan Bradley and Hunter Mahan. Bill Haas and Deutsche Bank Championship winner Chris Kirk were supposed to be considered, until Simpson's last-ditch electronic effort.
In the end, Simpson went 0-1-1 at Gleneagles and was benched for all of Saturday's matches with Phil Mickelson and Keegan Bradley.
Have you seen an interesting golf story? Tell us about it!
Image via Facebook
no comments posted yet.