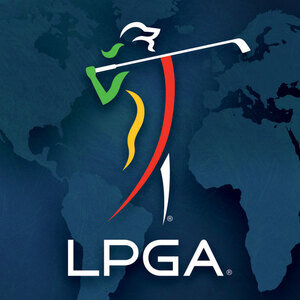 First, a little background and context:
In 2009, the Ladies Professional Golf Association (LPGA) was experience turbulent times. With Carolyn Bivens as commissioner, the LPGA had signed a ten-year exclusive television deal with Golf Channel and had acquired ownership of the developmental Futures Tour. But tournaments sponsors were cutting ties with the LPGA. The tournament directors that
were
staying on were slamming Bivens's management style and decision-making. Many LPGA players themselves were calling for her ouster.
Finally, on July 13, 2009, Bivens resigned. Former LPGA board member and retired United States Navy Rear Admiral Marsha J. "Marty" Evans was retained as interim commissioner. In her first three months on the job, Evans was a major success, saving the LPGA's tournaments in Toledo, Ohio, Rochester, New York, and in northwestern Arkansas.
Then in October, the LPGA hired former Proctor & Gamble, Wilson Sporting Goods, and TaylorMade executive Michael Whan as commissioner. Since then, Whan has succeeded in building what Admiral Evans saved and stabilized four years ago.
On Tuesday, Whan gave a
State of the LPGA
address, noting how dramatically things have changed:
Three years ago, the LPGA had just 23 tournaments and a season purse of $40 million. In 2015, the LPGA will have at least 33 events and a season purse over $60 million.


The LPGA and USGA partnered to create a female-focused version of The First Tee concept, pairing girls with LPGA Teaching & Club Professional.


Whan introduced a fifth major championship to the mix, expanding the LPGA's presence in continental Europe.


Whan and the LPGA have opened a strategically clever partnership with the PGA of America to hold the first Women's PGA Championship.


This week, Stacy Lewis, Inbee Park, and Lydia Ko have an opportunity to win the CME Group Tour Championship and $1.5 million in one fell swoop.


And while the Ryder Cup still stands as the premier international match play event in golf, the LPGA wisely created the International Crown, an eight-team match play competition. This format is already more interesting and noteworthy than the PGA Tour's Presidents Cup — and included plenty of late Sunday drama.


Whan secured a new sponsor for the LPGA's first major of the season; All Nippon Airways will be the title booster for the ANA Inspiration, formerly known as the Dinah Shore.
It is one thing for the LPGA's promotions people to talk about the resurgence of the LPGA; it is quite another for other people to praise the work Whan has done. Consider Hall of Famer Karrie Webb's comments:
"I've been on tour nearly 20 years, and in that time there's never been such a good feeling about what the tour and staff are doing. It's been amazing to be on the [players advisory] board, to watch Mike in action in the rebuilding process."
The success is translating to television as well. Writing in
Golf Digest
, Stephen Hennessey
points out
that the LPGA is now the second most-watched golf tour on television, supplanting the Champions Tour.
We are eagerly looking forward to bigger and better things for women in golf in 2015.
Have you seen an interesting golf story? Tell us about it!
no comments posted yet.