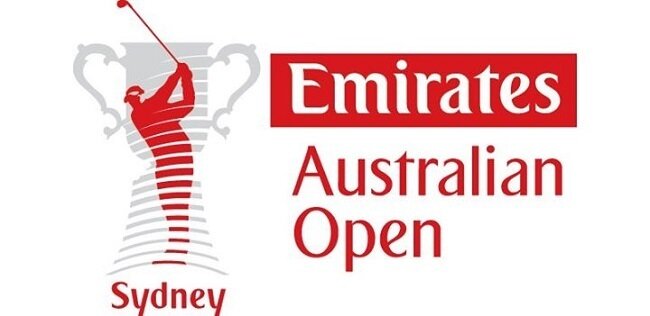 In the United States, Thanksgiving weekend usually means turkey dinner and NFL football on television. But for golf enthusiasts, the best thing to watch on television is the Australian Open. And through the first two rounds of this year's championship, enough drama to take up four rounds has already occurred.
On Thursday, Australians were shaken by news of the
death of cricketer Phillip Hughes
. The 25-year-old was struck in the head by a cricket ball on Tuesday during a match at the Sydney Cricket Ground and never regained consciousness.
But Australian golfer Adam Scott did not find out about the death until after he finished his first round, during which he shot a disappointing 3-over-par 74 at
Australian Golf Club
, just outside Sydney. His
feelings were tempered
shortly thereafter.
"I've had tons of tough days on the course, nothing on the course matters when things like that happen. It's just the way life is, unfortunately, it's not fair," said the 2013 Masters champion.
On Friday, Scott roared back to the front page of the leaderboard, putting himself into a tie for 9th after
blistering the course with a record 66
.
"Today didn't start much better (than yesterday) to be honest, I was scrambling but I scrambled well and a couple of good shots at the 14th gave me an eagle and momentum's on your side. I tried to keep that rolling today and I needed to because that was the only chance I had to be in touch with the lead. Sometimes you can say your game's in good shape and it actually is even though the score doesn't reflect that and I feel like I'm playing really well.

"I guess it's fun to shoot a course record. I'm pretty sure it might not hold up for the rest of the week but feels good anyway."
Scott was proven correct about 30 minutes later, when 26-year-old Californian Jamie Lovemark scorched AGC for a 65 that began with a 10th-tee-start birdie:

This followed an ugly opening-round 77, so Lovemark is T-17 at the halfway mark.
Texan Jordan Spieth is T-6 after rounds of 67 and 72, but that 72 should have been a 71. The problem is that a rather clumsy course marshal
stepped on Spieth's ball
at the 4th hole on Friday. The marshal failed to admit his error, causing Spieth to have to drop. Instead of a chance for birdie, Spieth suffered a bogey. He will start the third round T-6 instead of T-2, which he deserved instead.
Australian Greg Chalmers, who won the 2011 Australian Open, is on top after rounds of 71 and 66, one shot clear of Australian pro Adam Crawford, Rory McIlroy, American Conrad Shindler, and Australian amateur Todd Sinnott.
In fact, that probably should have been a five-way tie for the lead, except that the opposite of Jordan Spieth's misfortune happened to Chalmers at the 11th hole:
Golf Channel
's coverage of the Australian Open continues in the United States on Friday evening and Saturday evening at 8:00 p.m. EST.
Have you seen an interesting golf story? Tell us about it!
Image via Metropolitan Golf Association
KentOshea says:
The role of the daily teachers and masters is prepared for the future contenders. The approval of the tourism and
dissertation writing services
are put forward for the students. The entire team of the tourism is appreciated and clipped for the generations.
2/13/19
Tileebhe says:
You no longer need to throw away food that you are not using at the moment. You can preserve the food for future use. This is because
food near me open
your dehydrator can help you to preserve your food for many months. Therefore, you should consider buying one to avoid wastage of food in your home.
4/4/19