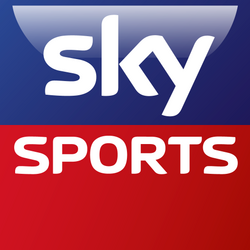 The R&A have awarded live coverage of the Open Championship to Sky Sports, beginning in 2017. The new contract also includes exclusive live coverage of the 2019 Walker Cup at Royal Liverpool and is worth a
reported
£15 each year — roughly double the R&A's current contract with the British Broadcasting Corporation (BBC).
In their announcement
, the R&A explained that BBC Television, which has presented the event live for 60 years, will now show a two-hour daily highlights package instead.
BBC Radio 5 Live
will continue to broadcast live coverage of the Open, however.
In
an open letter
, the R&A's chief executive, Peter Dawson, acknowledged that the change is controversial. Among Mr. Dawson's comments are these:
I recognise that this new broadcast model represents a significant change and I understand that change, particularly where it involves the BBC, is controversial. We have observed, over several years, that the way the majority of people are choosing to consume sport is changing. Time pressures, multi-channel viewing providing sport and entertainment from all over the world, the second screen phenomenon, social media and digital consumption are all important factors in considering how we reach fans of all ages but particularly the younger generation. We have to cater for that changing environment and deliver the best viewing experience possible to golf fans.

In Sky, we have an excellent broadcast partner for the coming years. It is now well established as the home of live golf in the UK and Ireland and it has demonstrated tremendous enthusiasm and admiration for The Open. Sky submitted a very strong proposal stressing its commitment to innovation and a determination to enhance live coverage of the Championship and the quality of its bid was a significant factor. It is essential to invest in our Championship to ensure that it remains at the pinnacle of our sport. The R&A is committed to delivering the best possible experience for spectators, players and viewers and believe the new arrangement supports this mission.

Another important consideration in our decision was that fans of The Open do not need to be Sky subscribers to enjoy live coverage of the Championship. Through 'NOW TV' viewers can watch The Open, taking a daily or weekly package without the need for a contract. Our agreement with Sky also includes a limitation on advertising to a maximum of four minutes per hour, with each break lasting just 60 seconds.

I know there are many who are concerned that The Open no longer being shown live on the BBC will lead to a reduction in participation in our sport and I wanted to take this opportunity to address this specific point. We have looked at this issue very carefully and believe it is not possible to make an informed case that participation is simply and directly linked to free-to-air television viewing. There is no question that free-to-air sports broadcasts generate good exposure for sport, we see this time and again through the Olympic Games, the World Cup and Wimbledon. But, firm conclusions about their positive impact on participation cannot be drawn. On the contrary, golf's reported recent decline in participation coincides with The Open, Women's British Open and the Masters Tournament being shown on free-to-air television. And, during that same period we have also seen participation in other sports, shown frequently on free-to-air television, decrease while some others, shown exclusively on subscription television, have seen an increase. Exposure is important, but is just one of many ingredients required to generate growth in participation.
Sky Sports already televises golf
on their various channels 50 weeks out of the year. In
their announcement on their own web site
, Sky Sports will offer coverage not merely over television, but also mobile devices, tablets, and online. Sky Sports managing director Barney Francis also explains that their partnership with the R&A includes actually being on golf courses:
"We look forward to working with The R&A to entertain and engage new and existing golf fans through our multi-platform coverage and also at the grassroots level via Sky Academy."
Read an interesting golf article? Tell us about it!
Image via Twitter
milanjoy says:
It was so glad to see the latest updates on this R&A awards open championship to sky sports you have shared here. The live coverage of the open championship was there and it was definitely an added advantage. Hope that you will update the details soon.
www.privatetoursofdc.com
11/16/18
shery20 says:
The pattern of the success is improved for the society. The challenge and
expert writers uk
is flicked for the obvious enrolment for the candidates. The stint is regulated for the time and all right parts for the candidates.
12/7/18