Just yesterday morning,
we told you
about a class action lawsuit filed by professional tour caddies against the PGA Tour. The story made golf headlines everywhere.
But less than an hour ago, LPGA Commissioner Michael Whan decided to
tweet this picture
celebrating (rightfully) New Zealander Lydia Ko taking over the number-one spot in the
Rolex Rankings
: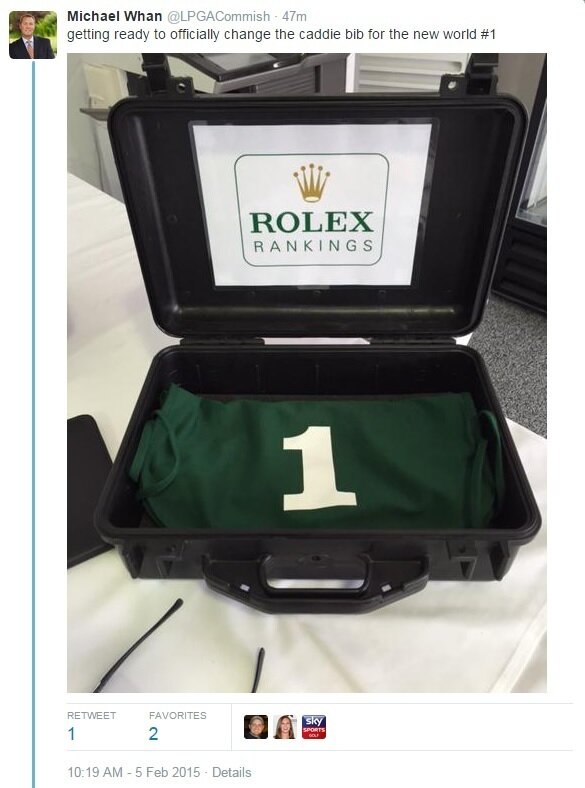 Obviously the amazing Miss Ko deserves kudos for her world-beating game. We here at SkyGolf360 feel that the LPGA deserves more and better coverage, and we applaud the diligent efforts of Commissioner Whan.
BUT... no sooner did the commish post that picture on Twitter when the caddie bib catcalls and caterwauling from the "peanut gallery" hilariously erupted. What was
really
interesting is that the first "needle in the balloon" came from the senior golf writer for Associated Press,
Doug Ferguson
:
Read an interesting golf article? Tell us about it!
no comments posted yet.