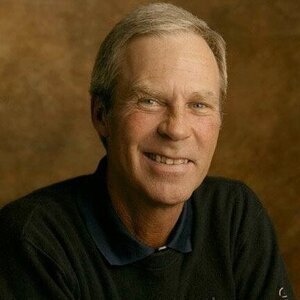 Augusta National Golf Club announced today that Ben Crenshaw will stand in for Arnold Palmer at the Wednesday par-3 contest prior to the 79th Masters Tournament.
As reported
by ESPN's Bob Harig, Crenshaw take Palmer's place in a group that will also feature multiple Masters champions Jack Nicklaus and Gary Player. Crenshaw already has disclosed that this year will be his final Masters Tournament as a competitor.
Harig quoted Augusta National Golf Club chairman Billy Payne on the decision:
"We felt [it] was a fitting way to acknowledge the end of Ben's illustrious 44 years of competition at the Masters. We look forward to Arnold's return to the Par 3 Contest next year."
Mr. Palmer is still reportedly planning to participate in the ceremonial tee-shots that begin the tournament on Thursday morning.
The par-3 contest begins on Wednesday at 12:00 EDT; ESPN will begin televising the event at 3:00 p.m. EDT.
Have you seen an interesting golf story? Tell us about it!
Image via Twitter, Crenshaw on Golf

mustang6560 says:
The Man? I believe you mean The King.
:)
4/8/15