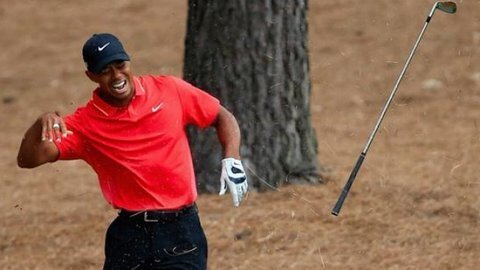 During the
final round of the Masters Tournament
, we told you about Tiger Woods impacting a buried tree-root while hitting his second shot from the pine straw on the 9th hole. After his tournament ended, people like CBS's Jim Nantz and Sir Nick Faldo sounded a bit skeptical about Woods "popping" the bone back into place:
But
Chicago Sun Times
writer Matthew Schwerha
interviewed
Chicago-area orthopedic surgeon
Benjamin Davis, M.D.
of Illinois Bone & Joint Institute — and Dr. Davis says this is legitimate:
"Tiger has a powerful swing that generates tremendous force. He was hitting off of hard ground on the shot when he was injured. That means at impact, more force than normal was placed on Tiger's body.

"In football, it's not uncommon to have hand injuries that are put back into place, and the player will return to the game. In 2008, Tiger finished and won the U.S. Open with a torn ligament and a stress fracture in his knee. Tiger has a proven record of physical toughness and he is a tremendous competitor. I wouldn't put anything past him."
Schwerha was careful to note that although Davis has never met or treated Woods, he worked with the famous orthopedic surgeon Dr. James Andrews after completing his residency. Dr. Davis has worked with the NHL's Chicago Blackhawks, the NFL's Chicago Bears, MLB's Chicago Cubs, and athletes at Northwestern University.
How tough are some athletes?
In his 1990
autobiography
, hockey legend Wayne Gretzky told of one episode during the Edmonton Oilers Stanley Cup glory years during the 1980s. One year, he was sitting in their Northlands Coliseum locker room and noticed that teammate Paul Coffey's chest padding looked abnormally big. Gretzky inquired and said that Coffey told him in a matter-of-fact voice, "Oh, that's extra padding. I broke a couple of ribs."
Nevertheless, Coffey kept playing in the Stanley Cup playoffs as if this were merely a normal incident.
Perhaps more famously, the "Emperor Penguin," Mario Lemieux, suffered a broken left hand after a two-handed slash by the New York Rangers' Adam Graves in Game 2 of the 1992 Patrick Division final. With his hand still in a cast, Lemieux missed five games, but still returned in the Prince of Wales Conference final against Boston, led the playoffs with 16 goals and 18 assists, and won the Conn Smythe Trophy en route to the Pittsburgh Penguins' second Stanley Cup championship.
Folks, Tiger's story is
not
impossible.
Have you seen an interesting golf story? Tell us about it!
Images via Twitter, IBJI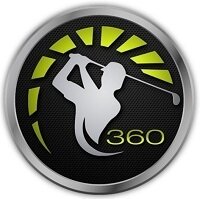 bkuehn1952 says:
Reminds me of the time I broke my leg on hole #12. The bone was sticking out so I pushed it back in and splinted my leg with my 3 iron, 4 iron and a roll of athletic tape. Shot even par from that point on for a 67 total. Could have been a 65 but I couldn't use my 3 & 4 irons; had to imaginatively use my 5 iron and it just wasn't the same.
4/16/15