On Sunday, the number 5-ranked golfer in the OWGR won on the PGA Tour for the first time in five (5) years. And if Jim Furyk was drinking 5-hour Energy to do it, then we'll give him a proverbial high-5.
But in doing so, Furyk spoiled the finest PGA Tour performance thus far by Kevin Kisner who, for want of one or two fewer strokes, would have captured his first victory in the Big Show in his native South Carolina.
The final round of the RBC Heritage was actually played some three to four hours ahead of schedule, due to storms that hit the Hilton Head region late in the afternoon.
In any event, you cannot say the RBC Heritage was bereft of any excitement this week. This one was fun. And congratulations to the perennial Ryder Cup star and 2003 U.S. Open champion on his return to the winner's circle.
Have you seen an interesting golf story? Tell us about it!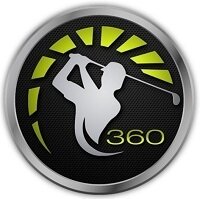 srogers13 says:
Umm, the line of thought is that he did not win when he put 5 hour energy on his cap, and won since he removed it.
4/20/15

bkuehn1952 says:
Not good news for the USA Ryder Cup team. This probably means Jim Furyk will accumulate enough points to make the team and then will make his typical minimal number of points in the competition. I have no animosity toward Mr. Furyk; he just doesn't get the job done on the Ryder Cup team. He has lost his last three singles matches and his team results are even worse. I wish him well on Tour but hope he has a personal conflict for the dates of Ryder Cup 2016.
4/20/15