Inbee Park has won 13 LPGA Tour events, including five major championships. On Saturday, she seemed destined to win her 14th event at the LPGA's Lotte Championship in
blustery
Hawaii.
And then, Sei Young Kim chipped in at the 72nd hole to tie Park and get into a sudden-death playoff.
And with Kim's second swing in the playoff, it was sudden death for Park's 14th victory.
Have you seen an interesting golf story? Tell us about it!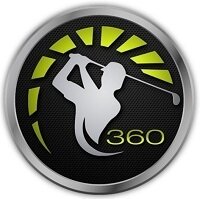 bkuehn1952 says:
That was some finish. Did they really have to make her dance the hula, too?
4/20/15
GBOGEY says:
Was flipping channels Saturday night and just happened to stop with play on the 18th hole. Amazing turnaround as it looked like Park had it only to get tied with the chip in. In the playoff, didn't appear the shot would reach the green, but less bounce in.
4/20/15
seviptech says:
Many useful resources they were find about lightning strikes articles. That all details placed twice for playing golf with the
resume-naukri.com
website tips. All the interesting stories you can easily read from this website.
4/17/19