Before we dive into this story, we hasten to note that women have played golf at Augusta National Golf Club for decades as guests, long before the club added former U.S. Secretary of State
Dr. Condoleeza Rice
, financial wizard
Darla Moore
, and IBM systems engineer-turned-CEO
Virginia Rometty
as members.
In all the excitement of the 79th Masters Tournament two weeks ago, a tweet by
Paula Creamer
went largely unnoticed until it erupted across the Internet Tuesday evening:

But Augusta National Golf Club chairman
Billy Payne
has pointed out several times, including just before the 79th Masters Tournament two weeks ago...
"We have a very short member season at Augusta National, it's seven months only. The time that we dedicate to the preparation and conduct of the tournament is already extensive. I don't think that we would ever host another tournament here."
Indeed, the club is closed during the summer, when the oppressive heat and humidity make golf in Augusta a sweaty ordeal at best. So, from late May to early October, course superintendent Marsh Benson and his grounds staff work on modifications to and maintenance on the course during that time.
And since the United States Golf Association always holds the Women's Open and Women's Amateur during those summer months, a USGA championship in Augusta, Georgia during that time is highly unlikely. Same thing for the Women's PGA Championship.
No sixth major
As Paula Creamer would like to have a sixth major, cooler heads (
no pun intended
) can see that this is also wishful thinking. Controversy erupted when the LPGA designated the Evian Championship in France as their fifth major, joining three in the United States and the Women's British Open.
And despite the fact that Asia and the Pacific Rim have experienced an explosion of popularity in women's golf, none of the LPGA's majors are held there. Ergo, the chances of a permanent sixth women's major at Augusta are essentially zero. But this does not preclude a possible LPGA event at Augusta National. Here is why:
The back-story
Billy Payne
has tried
to have Augusta National Golf Club host a women's tournament in the past. The author Steve Eubanks, in his book
Augusta - Home of the Masters
published early in 1997, documented the club's efforts to bring golf to the 1996 Atlanta Olympics and Augusta National Golf Club.
In October of 1992, Payne was the chairman of the
Atlanta Committee for the Olympic Games
, at the same time the late
Jackson T. Stephens
(1923-2005) was chair of Augusta National. Together, they announced an effort to include men's and women's golf at the 1996 Olympics — and that the competition would be held at Augusta National Golf Club.
It was a brilliant idea — and obviously the club was willing to set aside the regular course maintenance schedule and availability for members to host a very special competition.
The problem is that the club did not yet have any black or female club members. As a result, the infantile screaming and verbal mayhem from social activists drew unexpected backlash. Even Atlanta's then-mayor Maynard Jackson (1938-2003) and then-United States Olympic Committee president Dr. LeRoy T. Walker (1918-2012) — both black — tried to intervene and work out differences between the activists and the ACOG's golf efforts.
Unfortunately, the activists and self-appointed social engineers raged out of control, torching the idea and derailing what would have been a truly fantastic and memorable competition. Not only did the Olympics and golf painfully lose, but Augusta city officials estimate that the region lost out on some $165 million of spending and economic impact. The episode was also a tremendous embarrassment for ACOG, one that we are sure Mr. Payne has not forgotten.
Women's golf has close friends at Augusta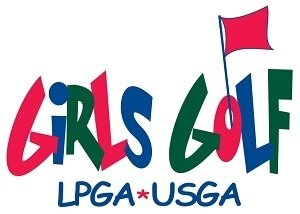 As for the officers and members of Augusta National, they have supported women's and girls' golf — for decades. Until Mr. Payne became chair of the club, the fact that Augusta National had contributed millions of dollars to the LPGA and to golf outreach programs at the USGA was not well-known. Even three years ago, Commissioner
Michael Whan
gratefully acknowledged that each year, ANGC has written a six-figure check especially for
LPGA-USGA Girls Golf
, a program that has been in existence for 25 years but has only received widespread attention in the last five years or so.
But hosting two major international championships each year would be a daunting task for any club — let alone one that is closed for five months every year.
So, it was not surprising that, during his pre-Masters press conference, Mr. Payne dismissed the idea of hosting a separate women's tournament.
Of course, various club chairman have said the same thing about other events, or even inviting women to become club members. In other words, 'no' might actually mean 'not yet.'
Even Whan himself has had regular conversations with Payne about ANGC hosting a women's championship, but Whan is intelligent and savvy enough to not overwhelm anyone at the club:
"I don't know how you become a member of Augusta, but I'm pretty sure you don't become a member by telling people you want to become a member. I'm not exactly sure how you get a women's event at Augusta, but probably continuing to talk about it may not be my stronger strategy.

"It's hard to walk the grounds at Augusta and not envision a day where Inbee Park and Stacy Lewis and Michelle Wie are walking up that hill on 18. Doesn't mean it's necessarily going to happen. but as my father used to day, 'Don't say no to yourself in the parking lot; get out of the car, walk in the shop and let somebody else tell you no.'"
Without any doubt, this tweet has come to the attention of the members of Augusta National Golf Club which, it must be noted, is a private club. As with any club, members can do what they choose to do. For that reason alone, LPGA commissioner Michael Whan is undoubtedly wishing Paula Creamer had consulted him, or LPGA communications chief Kraig Kann, before posting her tweet.
Already, Augusta National Golf Club has hosted the first two
Drive, Chip and Putt Championships
for boys and girls one week prior to the Masters Tournament. But the size and scope of DC&P is
drastically
different from hosting an additional 72-hole championship with all of the accompanying logistics, local lodging requirements, regional and event transportation arrangements, and everything else.
The USGA and Pinehurst Resort had to take many unusual measures when they attempted this very thing at the men's and women's U.S. Open Championships last year. For Augusta National to do this on a regular basis might prove overwhelming and counterproductive.
What is most likely to happen?
In this writer's humble opinion, Augusta National Golf Club might well be willing to host a
single LPGA-season ending championship in October, November, or even December
some year — but certainly not before 2017. Also, this will happen
only if
the club's officers and membership were to closely collaborate with city officials, the area chamber of commerce, airport and transportation officials, and regional business owners. This happens every year for the Masters Tournament, but all of these different stakeholders would need to be agreeable to do it again.
The LPGA's television media partner, Golf Channel and NBC Sports, would also have to be part of the planning. And Augusta National Golf Club would have to carefully consider the fact that they (and not the very familiar CBS crew) would most likely televise such a thing.
But since Billy Payne has already overseen and master-planned an entire Summer Olympic Games in Atlanta, it is obvious that he and Augusta National Golf Club could succeed with a late-autumn or early-winter LPGA season-ending championship — if they so chose.
Paula Creamer's dream scenario is attractive. But several years of planning, negotiating, and legal wrangling will be necessary before we see such a thing, if ever.
And only once.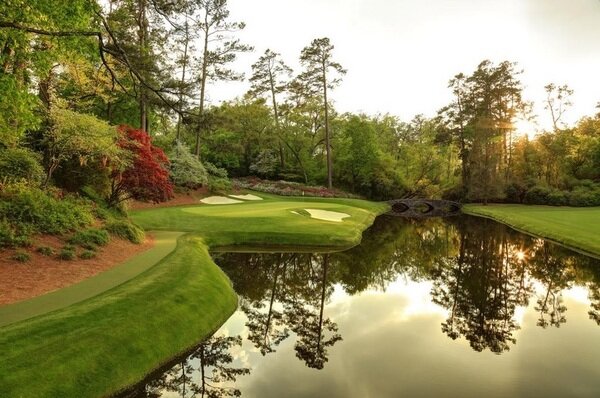 Have you seen an interesting golf story? Tell us about it!
Images via Twitter, GirlsGolf.org, Twitter, Twitter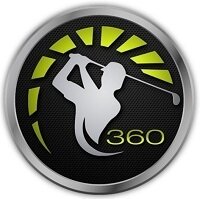 no comments posted yet.