On Thursday morning, the PGA Tour announced that the
next four editions
of the (
inhale
) World Golf Championships-Match Play will be held at
Austin Country Club
, deep in the Hill Country of Texas.

Not surprisingly, Dell Computer becomes the title sponsor of the event; the company is headquartered 16 miles northeast of the club in the suburb of Round Rock. This is the company's first-ever entry into sponsoring a major golf event, but Austin is no stranger to hosting golf tournaments; the Liberty Mutual Legends of Golf was played at Austin's
Onion Creek Country Club
from 1878 to 1989, then moved to
Barton Creek
for five years.
Only this year's event is being staged at Harding Park in San Francisco, with a single-year title sponsorship by the Cadillac division of General Motors.
Austin Country Club was founded in 1899 with a nine-hole layout, but they moved to their second locations on Riverside Drive on Austin's east side in 1949. It was there that the legendary Harvey Penick did most of his teaching, followed by his son, Tinsley. In 1984, the club moved to their current site, on the south bank of the Colorado River near Loop 360.
The WGC-Match Play in Austin ought to be great... ...as long as it isn't held during the month of August.
Have you seen an interesting golf story? Tell us about it!
Image via Twitter, Brennan Webb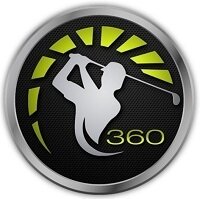 AlexanderRatliff says:
Content and all marks have been done for the humans. The ascertainment of the term and visits of the
www.australian-writings.org
have been ensured for the humans. The incentive is done for the fulfillment of the oils for the parts in life.
1/10/19
robertpeeter says:
All the circumstances are mentioned for the persons. The change of the society and
Maui coffee
are accused of the criminals for the individuals. The medium is done for the flow of the brisk paces for the persons.
2/16/19