The Crowne Plaza Invitational at Colonial was not the biggest golf tournament of this Memorial Day weekend, but there was no shortage of drama — and a surprise winner at the end.
Rain was the star of the first round, shoving tee-times back as much as three hours. Most of the fans attending the tournament were hoping for a win by the current Masters champion, Texas native Jordan Spieth. And their hopes were buoyed when the 21-year-old fired an opening-round 64 to tie for the lead. But among those also at the top of the leaderboard were Kevin Na, Ryo Ishikawa, Boo WEekley, and Ian Poulter.
More rain hit Colonial Country Club on Friday, but the same players stayed at the top of the heap at the 36-hole cut. However, Weekley had to overcome a disastrous string of four bogeys in five holes. Meanwhile, Spieth skidded badly at the end of his round, playing the last six holes in five-over-par.
More rain forced the PGA Tour to schedule three-player groups with a dual-tee start on Saturday, but again, Na and Poulter hung tough with a 69 and 68, respectively. Charley Hoffman fired a 66 to surge up the leaderboard, but he was closely trailed by Brandt Snedeker and Chris Kirk.
More severe weather in the forecast forced Tour officials to adjust their usual patterns. Hoffman, Poulter, and Na couldn't recreate their magic. Jordan Spieth had a lovely chance to capture his first Tour win in his home state, but a bogey at 16 ended up dashing those plans.
Meanwhile, Chris Kirk was trying to score
and
play conservatively. And despite missing the 18th fairway and then missing the green with a 9-iron, Kirk closed the deal with a par-saver.
The million-dollar-plus paycheck and having his wife and two boys present is undoubtedly sweet, but perhaps more importantly, Kirk showed that you don't have to play perfectly to win a tournament — or lock up an all-important two-year PGA Tour exemption.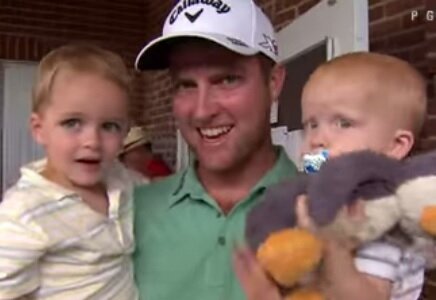 Have you seen an interesting golf story? Tell us about it!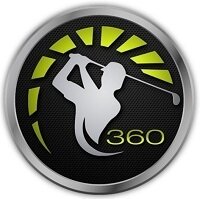 aadilkhan9409 says:
If you want the best interesting card play the online latest most amazing game
pinochle.online
for he players get free online have the fun fun forever so share the site with your friends thanks.
5/24/18
Gated1983 says:
Captain of every team must be capable to led the team in an effective way to win the matches. Because if your leader is leading you towards the right path then no one can stop you from reaching your destination and to achieve your goals. Check this
essay writing services rating
which is very helpful for the everyone.
8/18/18
annashetty says:
I've been using an Instant Pot for several years now and LOVE it! I use it several times a week – it's so handy! That pasta dish in your photos looks like heaven, by the way!Interesting and you have very nice way of expressing the article. The author clearly describe all the parts of the article with good language and information. Looking forward to another article.
bullet force
10/9/18
milanjoy says:
Wow!! What a fantastic victory!! Congrats to captain kirk for winning the fourth PGA tour victory at Crowne Plaza. I am so excited to see the match you have shared here in this video. Thank you so much for the updates and i am expecting more from here.
discount watches
11/8/18
dithiono says:
The Realme device offers an immersive and smooth experience when playing Mobile Legends: Bang Bang VNG on a widescreen display that's sharp, thanks to its stable performance and large battery capacity.
get diamonds on mobile legends
12/13/18
jiyakj123 says:
I love to watch golf tournaments. When will the final match begin? I saw the video that you have shared over here and it is pretty interesting to see the two have a tough competition. Both are talented and hope the best person wins.
jyalaw
12/20/18
annashetty says:
Don't ever give up on your blogs as they are a source of happiness for the people. Keep sharing. Thank you.
run 3 cool math
1/27/19
Jimmy1978 says:
Don't ever give up on your blogs as they are a source of happiness for the people
Word Stacks
2/11/19