Cheyenne Woods has been known to golf fans (and others) as Tiger Woods's niece, who happens to play golf. But the Wake Forest University graduate is more than just a name; she has been improving her game as time has gone on.
On Thursday during the opening round of the third annual
Manulife LPGA Classic
, the 2014 Australian Ladies Masters champion and current LPGA rookie carved up
Whistle Bear Golf Club
in Kitchener, Ontario, firing a 63 for a new course record:

How good was Woods on Thursday? She hit all 14 fairways with an average drive of 276 yards, hit 16 of 18 GIR, and took just 26 putts. That eagle at 9 was the result of a 50-foot putt. The birdie at 16 made her the co-leader, while the birdie at 17 gave her the outright lead — for awhile.
To be fair, that course record was equaled in the afternoon by 17-time LPGA winner Cristie Kerr and relative newcomer P.K. Kongkraphan from Thailand. But Woods had reason to be pleased with her Thursday round:
"I had one bogey, which was a stupid three-putt, but overall I played solid.

"It's great to be in this position. I wouldn't want to be anywhere else. I'm just going to go out there — it's a new day — and go into it with the same mindset and just go play golf.

"Last week, I didn't play well, but I putted better, so I carried that into this week. I'm putting better this week also. I think that gives me more confidence from the fairway, too, for my approach shots. I think that was a big change for me that helped me."
And that is how things
should
be.
Most Canadians are also watching the progress of two sisters from Ontario — Brooke and Brittany Henderson, who shot 71 and 72 respectively. Brooke is the one who has compelled attention; the 2013 Canadian Women's Amateur champion has won three professional events, the biggest of which was the 2014 PGA Women's Championship of Canada — as an amateur.
Have you seen an interesting golf story? Tell us about it!
Hat-tip: Alex Myers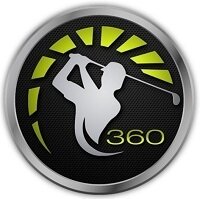 aadilkhan9409 says:
The wonderful and classic website.visit to playrisk.online live.full information here
playrisk.online
online the risk is a strategy board game of diplomacy, conflict and conquest for two to six players wonderful and exciting to explore.thanks for a sharing it.
5/24/18
xuheta says:
This Male Extra Review To Talk About My Results on why to
buy male extra
7/14/18
maitrishah1 says:
Its full of information I am looking for and I love to post a
free gift codes generator
and
free gift card generator
and
free gift card generator
and
10/27/18
ducklife says:
Great info and helpful. I'm glad you shared this useful information with us. Please notify us like this. Thank you for sharing.
happy wheels
12/11/18
couponstechie says:
Here.
Active target promo codes
i always like your article because my have provide every time informative post..
1/3/19
shriyasharma says:
I have read your article. it is very informative
Sexy Bhabhi Videos
and helpful for me.I admire the valuable information you offer in your articles.
Monday
shriyasharma says:
Cool you write, the information is
Delhi Escorts
very good and interesting, I'll give you a link to my site.
Monday
aliyaaa says:
This is some important stuff. Never been honored that it can be changed. To supply such tips, a responsibility of appreciation
Delhi Escorts
by a wide edge of centrality is for everyone.
Monday
iamshewetasinha says:
This blog was really great, never seen a great blog like this before. i think i am gonna share this to my friends.
Delhi Escorts
Tuesday