Until Sunday evening, Swedish native David Lingmerth was somewhat unknown to most golf fans. Now that he has that all-important first victory on the PGA Tour, expect to see more of him.
Lingmerth held tough under playoff pressure at Jack Nicklaus's Memorial Tournament at the major-worthy Muirfield Village. And when the third-round leader, 2013 U.S. Open champion and world's number-six Justin Rose, sliced his tee-shot and made a mess of the par-4 10th hole, a straightforward par won Lingmerth the tournament.
________
Jordan Spieth finished in a tie for third at -13, thanks in part to an impressive slicing eagle chip-in at 15. The young Texan jumped into that tie when this week's Low Italian, Francesco Molinari, whose lovely 32-footer for birdie and the lead at 15 was spoiled when his approach at 16 drowned in the water short of the green.
Tiger Woods suffered the indignity of his worst single-round score as a professional on Saturday when Muirfield Village savaged him for an 85 — three shots worse than the 82 he shot in Phoenix in January. Double bogeys at the 8th and 9th certainly didn't help, but when Woods needed par on the 18th to avoid that worst-ever score, he instead sent a hook into the water.
On Sunday, Woods was
much
better, hitting nine of 14 fairways and shooting a (+2) 74, but he still finished last among those making the cut at (+14) 302.
Last week's winner, Steven Bowditch, shot 69-71-68-80 to finished at (+1) 289.
________
The 27-year-old Lingmerth is in his third season on the PGA Tour, after two seasons on the
Hogan
Nike
Buy.com
Nationwide
Web.com Tour money list. In 2013, he got into a three-man playoff at the
Bob Hope
Humana Challenge before losing to Brian Gay. A few months later, Lingmerth was the third-round leader at the Players Championship before finishing two strokes behind Woods.
Last year, he had only two top-ten finishes, but kept his tour card. Over the last two months, he missed the cuts at Houston, New Orleans, and Charlotte, fimished in the pack at Colonial in Fort Worth, then missed another cut at the Byron Nelson in Dallas. But now, with his Sunday evening playoff victory, Lingmerth has cemented his place on the big circuit for another two years-plus.
Lingmerth hails from Tranås, a small city in golf-crazy Sweden, near Jönköping. Perhaps to get the full culture-shock out of the way early, Lingmerth attend the University of Arkansas for three years, following a freshman campaign at the University of West Florida. This may have been prompted by Lingmerth's uncle, Goran Lingmerth, who attended Northern Arizona University and was a kicker for the NFL's original Cleveland Browns in 1987.
Also with his victory, Lingmerth soars from 212nd in the world to 71st on the Official World Golf Ranking. Not surprisingly, Rose remains sixth and Spieth remains second behind Rory McIlroy.
Have you seen an interesting golf story? Tell us about it!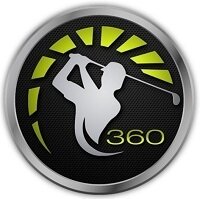 bkuehn1952 says:
Those were some pretty awful tee shots by Justin Rose coming down the stretch and into the playoff. His putter kept him alive long past his expiration date.
Lingmerth? Another one of those winners that I barely have heard of.
6/9/15
Luke ones says:
The addition of the daily job is done for the comfort of the candidates. The approach of the
au essay writing services reviews
is found here for the enormous items in the best interest of the candidates.
10/13/18
jiyakj123 says:
This match was very interesting to watch. Both David and Goliath were playing very well and I liked the way they did each movement carefully. My hearty congratulations to David as he won the match and received the rewards from the officials.
Google Chrome Keeps Freezing Windows 10
12/14/18
Jimmy1978 says:
Its full of information I am looking for and I love the post