Jenny Shin, a somewhat unheralded 22-year-old South Korean, shot a bogey-free 66 to take a two-shot lead the first round of the inaugural Women's PGA Championship at Westchester Country Club, northwest of New York City.
The problem for Shin is not just that this was only the first 18 holes, but also that 17-year-old Canadian phenom Brooke Henderson was just one back with a 67, while 2013 Solheim Cup herione Charley Hull and Hall of Famer Karrie Webb were another shot back.
Henderson is in this week's field on a sponsor exemption — and she's making those sponsors look plenty intelligent. She
almost
tied Shin for the clubhouse lead, but a three-putt bogey on her final hole of the day (at the 9th) spoiled that.
"I hit it well all day, I'm disappointed with the finish on the last hole."
Henderson may lack years of tour experience, but she does not lack the game to contend with some of her more experienced counterparts. Like Lydia Ko before her, Henderson may very well play her way into a 2016 LPGA Tour card before the LPGA even lets her enter Q-School.
The LPGA currently has a rule that requires their playing members to be at least 18 years old — which is what Henderson will be on September 10. If Henderson doesn't win any events this year, she could still get her 2016 card if she earns the equivalent of top-40 money for 2015. In six starts, she has earned $184,745, which would put her 33rd on the money list. She missed a playoff at the Swinging Skirts Classic by just one shot, then T-13'd at the North Texas LPGA Shootout.
LPGA rules also limit Henderson to six sponsor exemptions, meaning that she has only one remaining. Henderson has planning to use that at the Canadian Pacific Women's Open (her home country's national women's championship). Separate from LPGA events, Henderson already qualified for the U.S. Women's Open at Lancaster CC because she finished T-10 last year at Pinehurst.
Chances are also good that she will receive a separate special invitation to the Ricoh Women's British Open. The R&A would be foolish to not invite her, anyway.
Of course, if Henderson wins a tournament this year, then she will have her card locked up. And this is precisely her mission:
"I love it and I'm really excited when it's my career and I have full status on the LPGA tour and I get to travel week to week with these girls. They have been very encouraging and very supportive of the way I've played over the last few weeks, and I've made a lot of friends, which is always nice. I think hopefully I'll have a long career out here, and it just depends on when I'm able to start that career."
We at SkyGolf and SkyCaddie are predicting that will be
much
sooner than later.
________
All of this is not to say that first-round leader Jenny Shin is incapable of winning this thing or hanging onto a lead; she finished T-2 at the 2012 HSBC Women's Champions. She will definitely have company this week.
However, all of the contestants at the Women's PGA Championship didn't have much company on Thursday. Galleries at Westchester were sparse. At first glance, this seems to be a major concern. But some local knowledge from LPGA veteran Cristie Kerr is helpful:
"It's still a working crowd. A lot of people live in this area, go to work on Wall Street and take the train in, etc. So I think it will be a lot bigger [Friday] and then on the weekend. I think the crowds will be huge."
We hope Kerr is correct; the field is impressive — not just the top of the leaderboard. The course is impressive — and not just because of the cachet of having hosted the PGA Tour.
Let's hope things get busy and more dramatic as the weekend unfolds.
Have you seen an interesting golf story? Tell us about it!
Image via SOURCE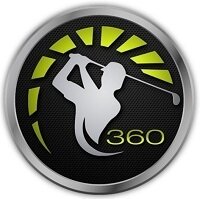 bkuehn1952 says:
Legitimatebeef attended a practice round and he was virtually alone, other than the LPGA participants. It will help attendance if one of the LPGA American stars claws their way on to the leader board. At the core, we Americans are a bunch of "homers" and ignore contests where it is DePartiou vs. Han.
6/12/15
Thoseen50 says:
There are people shine like a star and become role model for others this does not happen in one day rather a lot of handwork and dedication present, become a public figure and
academic paper writing services
inspiration for others gets a responsibility towards their fan and followers.
5/16/18
rosesandra says:
There are individuals sparkle like a star and move toward becoming good example for others, this does not occur in multi day rather a great deal of handwork and commitment introduce, turn into an open figure and
seo content writing service
motivation for others gets an obligation towards their fan and supporters.
6/22/18
Vishal23 says:
Hey, If you are looking for the way to
remember password
in microsoft edge so here you can have all related information by which your work will be all easier. Try out for once surely you will be having all useful information.
10/5/18
annashetty says:
I am grateful to have opened this discussion. This question is quite interesting to me. Finally the answer was found
run 3
10/9/18
christeenajohn says:
In this article, it is clearly described the inaugural Women's PGA Championship at Westchester Country Club, northwest of New York City. Here the whole details related to this Championship is shared. Thanks for this article.
cable tv service providers in my area
10/30/18
ducklife says:
I enjoyed her sharing. Very interesting and useful.
Temple run
Tuesday