Jason Day suffers vertigo relapse at U.S. Open
As Australian-born golfer
Jason Day
was walking toward the ninth green at Chambers Bay this afternoon, he suffered vertigo and collapsed to the turf. Thankfully, he was able to finish his round and sign his scorecard before being taken for medical attention.
About that time, Fox Sports' lead golf analyst Greg Norman quickly made his way to the scoring area, and later told his audience that Day said, "I've got vertigo."
Day has been battling these occasional bouts of vertigo; he was forced to withdraw from the WGC-NEC Invitational at Firestone last summer, and he missed this year's PGA Tour stop in Dallas for the same reason.
Holly Sonders interviewed Day's playing partner Jordan Spieth afterward; Spieth said he saw and heard nothing beforehand that led him to believe Day was having trouble. In an interview scrum, Tiger Woods also expressed concern over Day's condition and said he would reach out to him afterward.
If Day is able to stay in the tournament, he has a good chance to win — he finished Friday at (-2) 138, just three shots behind Spieth.
Regardless of whether or not he plays the third and fourth rounds, we hope Day and his physicians and neurological consultants are able to find and treat the core cause of his vertigo.
Have you seen an interesting golf story? Tell us about it!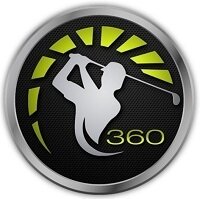 vespercreative100 says:
I hope this is not a serious matter. Resting is always better for health and taking some time away from the field should be a good idea. I hope to see more of Jason Day playing in the future tournaments. Now visit this
www.essay-to-go.net
site and got many new ideas and technique.
3/5/18
lessabte says:
Thanks for sharing it helped me a lot
robux hack
3/12/18
petehelloji says:
Finally, found something worth that can help me to get
free robux codes
without any hassle.
Thanks for the awesome post.
4/25/18
kevin67 says:
We have Free Xbox Live Codes for everyone! With our Xbox Live code generator, You will get a free code in under a minute
freelivecodes.net
4/30/18
rishav says:
We are providing the free guideline
sync folders windows 10
for the users of windows 10 to learn about the new feature sync setting.
7/17/18
maitrishah1 says:
Its a great pleasure reading your post.Its full of information I am looking for and I love to post a Its a great pleasure reading your post.Its full of information I am looking for and I love to post a
free gift card generator
and
free gift code generator
and
free gift code generator
and
10/27/18
ducklife says:
Information about the Australian-born Jason Day is very attractive. I admired him.
wings io
12/11/18
jiyakj123 says:
What happened at the Jason Day? The event was conducted successfully but I heard that there were some problems after the event. Can you share the problem so that others are also aware of it? This will help the people to know more.
private washington dc tours
2/18/19