2015 U.S. Open post-mortem: Plinko
It is this writer's opinion that
Chambers Bay Golf Course
deserves to host another major championship, relatively soon. But the USGA and the Pierce County officials who manage the course have a few improvements to make, first. On the greens, it was as Horschel put it: The USGA took one major skill out of the competition at Chambers Bay:
Putting.
In his post-round media scrum on Sunday, Billy Horschel told reporters that he has not had any complaints about course setup and previous U.S. Opens. But Horschel excoriated the USGA and executive director Mike Davis — after he shot an impressive 67:
"I played awesome golf today. I played out my tail to shoot 3-under par. And I really felt like I should have shot 6, 7, or 8-under, but I wasn't able to due to the fact that some of the putts I hit just hit some really bad spots on the greens and got off line and didn't go in."
The reigning FedEx Cup champion allowed that fans generally don't want to hear players complaining, but that the conditions at Chambers Bay needed to be brought to attention.
Horschel has a point — because golf fans and writers were also complaining on Saturday, Davis and the USGA really have no excuse. Horschel compared the greens to "
Plinko
."
Since some of us work for a living and don't watch daytime television, we first had to go to Wikipedia, then YouTube:
Yep, Horschel was spot-on.
Better logistics for spectators
Again, Billy Horschel:
"I think a lot of players, and I'm one of them, have lost some respect for the USGA and this championship this year for the greens. And not only the greens, one of the biggest issues I have is for the fans. Here we are in the Pacific Northwest, where we haven't been since the late '90s for the PGA Championship, and the viewing is awful."
Horschel has an excellent point: The layout of the course prevented fans from following any specific group along the course. Worse yet, Golf Channel reported that a number of fans suffered injuries while trying to make their way around the treacherous mounds, dunes, and rugged terrain of Chambers Bay.
Your humble correspondent would
love
to play Chambers Bay (without the Plinko greens, of course), but as for the, ummm.... (
cough
) "rugged terrain," Horschel is right.
This actually happened:
That was a 10. And Chris Kirk is
not
John Daly. He won the Deutsche Bank Championship last September and won at Colonial in Fort Worth just one month ago.
Thus, tweets like this one really hit home:
Our sympathies to Chris Kirk — and to Dustin Johnson and Billy Horschel... and pretty much everybody else who tried putting those greens, of course.
Have you seen an interesting golf story? Tell us about it!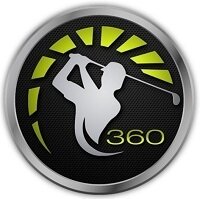 bkuehn1952 says:
A number of people have told me this was the best US Open they ever watched. It was certainly exciting as to the finish. As I have said before, the roller ball effect around the greens and terrible green conditions took away from the drama for me.
6/24/15

Torleif Sorenson says:
As I wrote in my
Round 3 summary
, the course conditions made me so angry that, at one point, I wanted to throw things at my television. Mike Davis ought to be embarrassed.
6/24/15
divyaom31194 says:
Play free online euchre is the best place to entertain yourself,people who became bore from their work then they come online and play it to relax himself so without any trouble
free online euchre
thank you so much for sharing the information.
5/18/18
michellepattison says:
I read all your article and I really like it. Thank you for sharing this great post.-
street view
5/29/18
russellrexroad1 says:
Billy Horschel told journalists that he has not had any grumblings about course setup. The ruling FedEx Cup champion permitted
Cheap Essay Writing Services
that fans, for the most part, would prefer not to hear players grumbling. The Chambers Bay should have been conveyed into consideration. Chambers Bay Channel detailed that various fans endured wounds while attempting to advance around the tricky hills.
7/20/18
telape says:
Children and young
njmcdirect
people are at significant risk on the roads. Road safety education plays an important role in shaping the attitudes and behaviors of children
Saturday