TaylorMade - Burner 2.0
---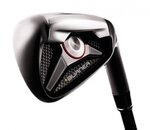 Burner 2.0
-
TaylorMade
Introduced in 2010, the TaylorMade Burner 2.0 irons were cast from stainless steel and featured a "multi-functional" sole, which lowers the CG and reduces turf-drag for higher-trajectory shots.

Add To My Bag





AlexHopkins
- 2/7/23
This is a great post. I like this topic. This site has lots of advantages. I found many interesting things on this site. It helps me in many ways. Thanks for posting this again
stumble guys





kathleenjadamsk
- 12/17/22
Each essay we write is particular, and we usually goal to cater on
https://essaysforme.com/law-essay-writing-service
your unique needs. We cautiously pick each professional creator – who will usually be certified in the felony location you're reading – to create a completely referenced law essay with the particular aspects you require, from a wealthy, unique dialogue to a nicely-structured argument. We in no way re-use or re-sell any of the essays we've provided.





MasonDavis1
- 10/9/22
It took only a couple of minutes to find this site and pick the excellent
hunger games symbolism essay topic
. So now I can immediately start writing an essay and not waste time surfing the web.





Richmond Cormier
- 9/22/22
TaylorMade has really made golf easier to play over the last few years with their irons and wedges. I don't know who's been making them or what they're based on, but they are very easy to hit. It almost seems like they just get the ball in the air without you having to do much work at all. You can
check this
site for more information about TaylorMade. They are very forgiving for an iron, which is great because most people struggle with their swing even though they may have the decent technique or good equipment.





yangtulo
- 9/13/22
You start as a small worm, get bigger by eating other worms who try to do the same.
Snake io
How long can you survive?





ElizabethNNavarro
- 7/28/22
Hello. I often use this product and to better evaluate it, I use this application
app for plant identification
.Today we're announcing an all-new for Salesforce app integrating the awesome cloud-based voice recognition prowess of our renowned app with Salesforce-specific features to provide customers with the ability to stay connected---and be more productive---from wherever they happen to be!





ericleveque
- 5/6/22
In
friday night funkin
mods, you join music battles against different opponents to keep dating your Girlfriend. You can play hundreds of FNF mods out there for free.





robertclarke882
- 2/11/22
Because of our competence, we have gained the distinction of being the fastest expanding network in the exam taking business. Rather than being hit at tests, our skill rests in the variety of services we provide. Whether you need someone to
can i pay someone to take my exam
or you need your course completed, we can help.
Number of Users: 1,242
Average Handicap: 14.4
Overall:





Value:





Look:





Performance: